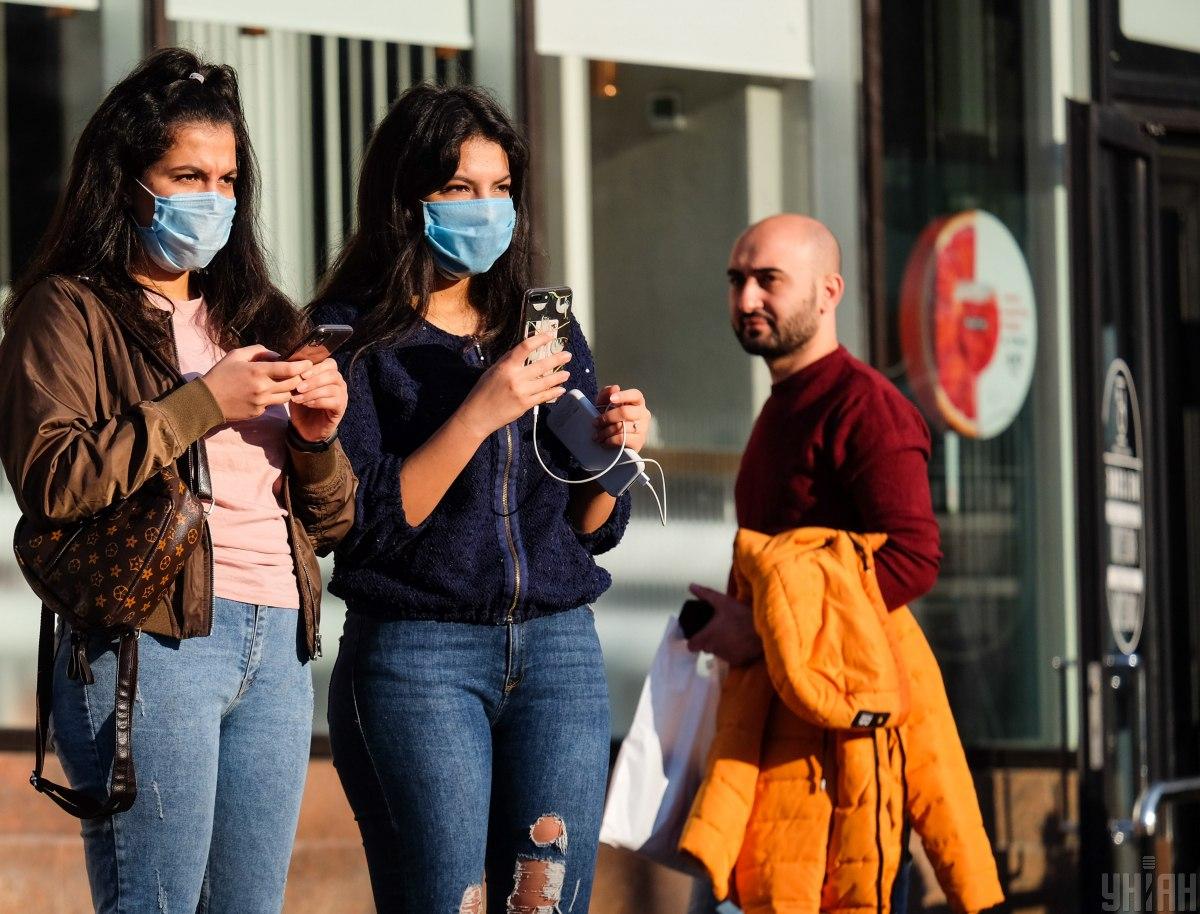 Photo from UNIAN
The number of confirmed cases of the novel coronavirus in Ukraine exceeded 27,800 as of the morning of Tuesday, June 9.
"According to the Public Health Center, there were 27,856 laboratory-confirmed cases of COVID-19 in Ukraine as of 09:00 Kyiv time on June 9," Ukraine's Health Ministry said on Facebook in its morning update on June 9.
Of them, 394 cases were reported in the past 24 hours.
Thirteen coronavirus patients died in Ukraine in the past day, bringing the overall death toll to 810.
However, 217 patients recovered in the past 24 hours.
Overall incidence per region is as followes: 1,175 cases in Vinnytsia region; 1,113 in Volyn region; 971 in Dnipropetrovsk region; 235 in Donetsk region; 935 in Zhytomyr region; 1,425 in Zakarpattia region; 499 in Zaporizhia region; 1,602 in Ivano-Frankivsk region; 562 in Kirovohrad region; 3,523 in the city of Kyiv; 1,836 in Kyiv region; 2,211 in Lviv region; 54 in Luhansk region; 309 in Mykolaiv region; 1,010 in Odesa region; 274 in Poltava region; 2,094 in Rivne region; 198 in Sumy region; 1,305 in Ternopil region; 1,305 in Kharkiv region; 179 in Kherson region; 518 in Khmelnytsky region; 3,729 in Chernivtsi region; 490 in Cherkasy region; 304 in Chernihiv region.
Read alsoZelensky says wanted to get COVID "so that people understand this is no plague"
Data from Russia-occupied areas – the Autonomous Republic of Crimea, the city of Sevastopol, parts of Donetsk and Luhansk regions – is not available.
COVID-19 tests were conducted by the Public Health Center's virological reference laboratory and regional laboratories. As of the morning of June 9, 2020, the Center had received 479 reports of suspected cases. In total, there have been 66,166 reports on suspected COVID-19 since the beginning of 2020.