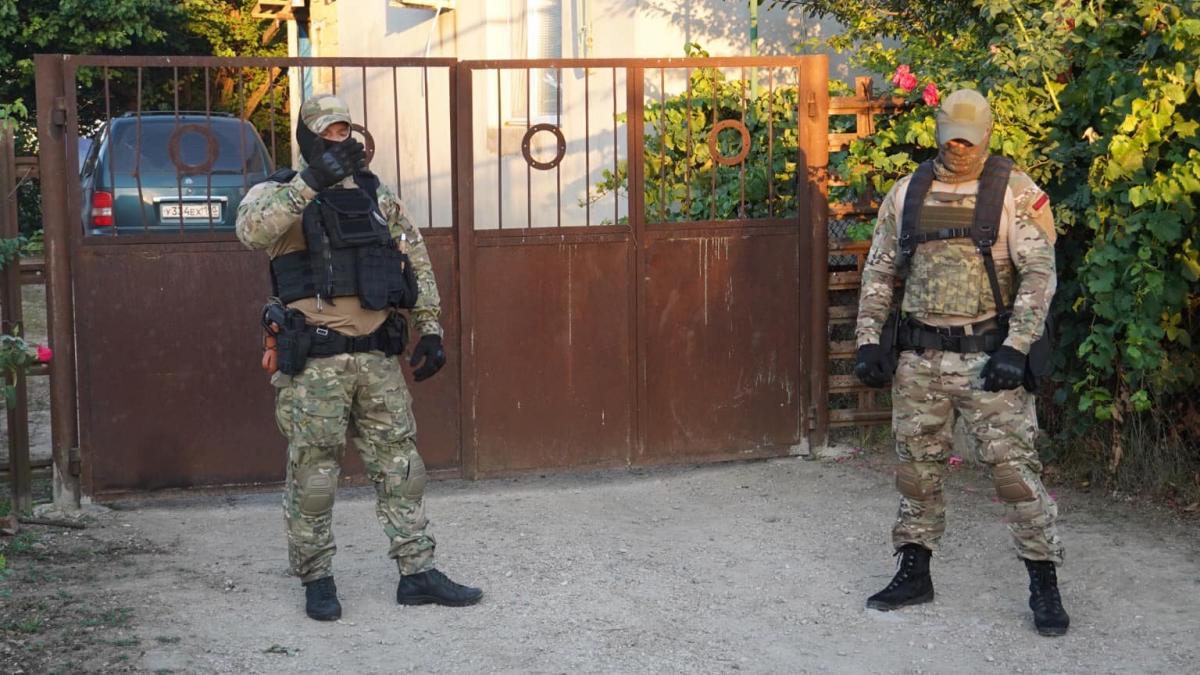 Crimean Solidarity
The President's Representative Office for the Autonomous Republic of Crimea has condemned yet another illegal raid of Crimean Tatars' homes in the temporarily occupied Crimea.
That's according to a statement published via Facebook on Monday.
The Office says it documents each such action by occupation administration who persecute Ukrainian citizens with a public stance. Such reports about politically motivated persecution are added to the list of crimes Russia has committed in the occupied Crimea.
Read alsoLeak reported at chemical plant in occupied Crimea's north"Morning searches in homes of young Crimean Tatars' families are yet another crime of the occupation authorities. In the civilized world, little children shouldn't wake up in the morning from a knock on the door by the Russian Federal Security Service and a heap of armed people just because their parents are civic journalists and activists. Russia is trying to portray as extremists anyone that the regime finds inconvenient. Solidarity is what annoys them the most. The searches are the latest in a series of systemic crimes of persecution of representatives of the dissenting Crimean Tatars," write Tamila Tasheva, President's Deputy Envoy for the ARC.
Russia is trying to portray as extremists anyone that the regime finds inconvenient
At the same time, Ukraine's Prosecutor's Office for Crimea has launched a probe into the illegal searches.
Crimea raids: background
On July 9, Russian occupiers' court ruled to remand in custody until September 9 two detained Crimean Tatars.
On August 7, Ukraine handed over to Russia a list for the next swap of Crimean Tatars illegally held in the temporarily occupied peninsula.
On August 19, Russia's FSB said it had detained a Crimean citizen for participating in a Ukrainian volunteer battalion.
On August 31, raids of Crimean Tatar homes were reported across the occupied peninsula.