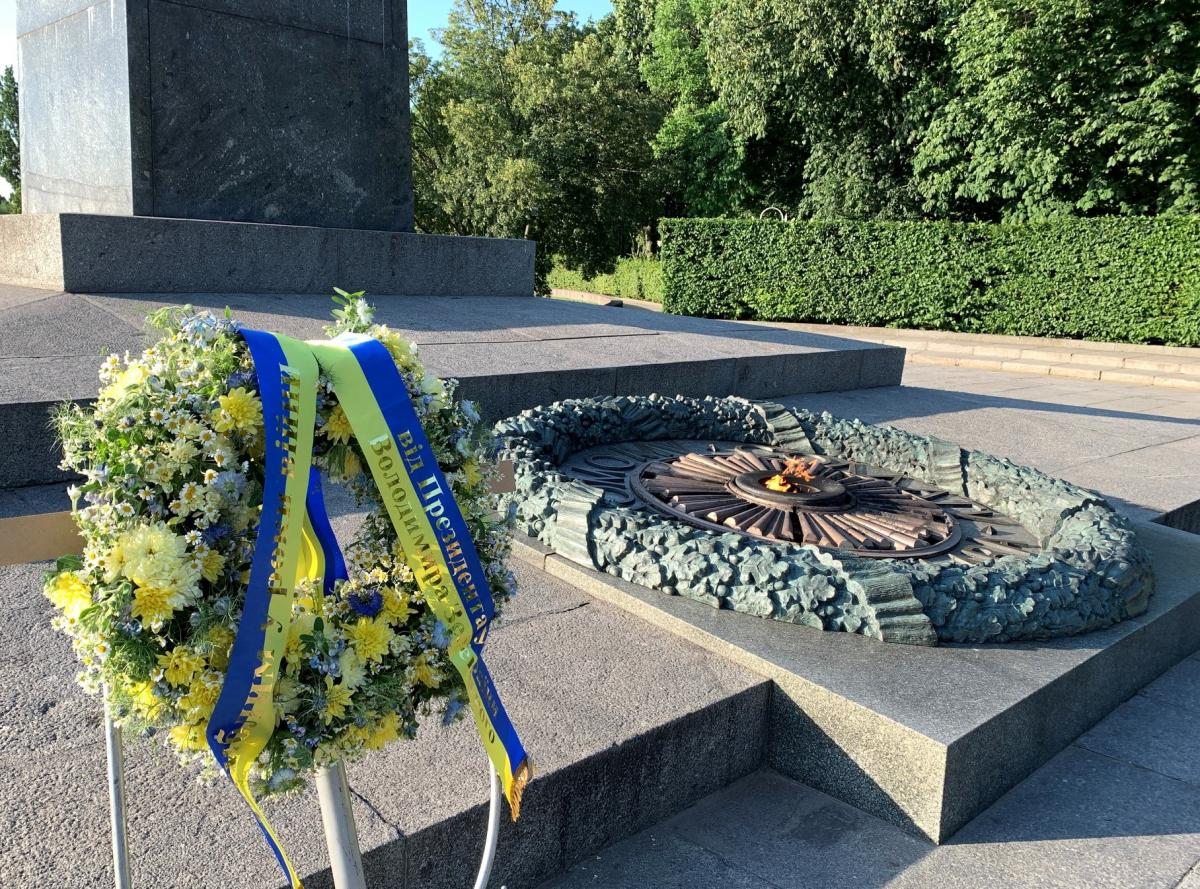 Facebook / Volodymyr Zelensky
Ukrainian President Volodymyr Zelensky on the Day of Sorrow and Remembrance of Victims of War has said his duty to turn Ukraine into a peaceful and happy country for every Ukrainian.
"In September 1939, World War 2 came to Ukrainian land when Lviv, Sambir and Drohobych were bombed by German warplanes. And on June 22, 1941, the war came to the Ukrainian capital. At 04:00 79 years ago, Nazi planes dropped their first bombs on Kyiv," he wrote on Facebook.
According to the president, today, the country remembers all Ukrainians who suffered from the greatest catastrophes of the 20th century.
"Ukraine lost about 10 million human lives in World War 2. As a result, almost 13 million children were never born. Never in our history did we pay a heavier price to remain a nation," Zelensky added.
Read alsoMEP slams Putin's oped over "destroying historical truth"
"Unfortunately, that war still stirs a lot of controversy in society. The debate about whether it was 'our' war or someone else's. I think we have nothing to argue about. And the war, one way or another, affected every Ukrainian family. It gave us a bitter experience of loss and experience of inspiring feats. We will always remember everyone who perished – military and civilians, men, women and children. We will remember that not only have we survived that terrible war, we also later received a state of our own," the president said.
Zelensky said "our duty is to turn it into a peaceful and happy country for every Ukrainian."
UNIAN memo. Ukraine on June 22 marks Day of Mourning and Remembrance of Victims of War. It is marked annually on the day when the German-Soviet war began, which claimed the lives of every fifth Ukrainian. The Day was established by President's Decree No. 1245/2000 of November 17, 2000.