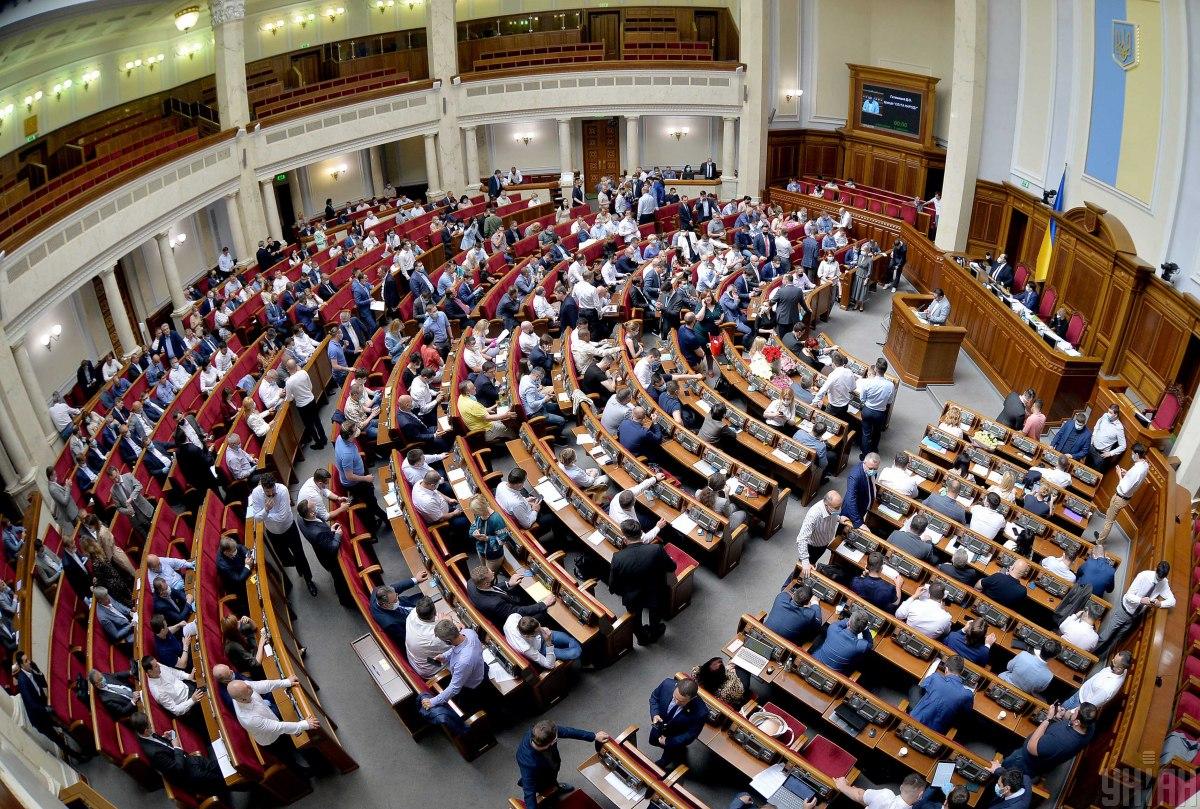 Photo from UNIAN
Ukrainian MP with the Servant of the People parliamentary faction, Chairman of the Verkhovna Rada Committee on Healthcare Mykhailo Radutsky claims security stopped police officers from entering Parliament premises to write tickets for quarantine violations on the part of a number of lawmakers.
"I personally approached parliament speaker on Thursday, asking him to call the police to impose fines. Unfortunately, there are reports that the police together with the State Consumer Control agents were unable to enter the Verkhovna Rada premises. I believe this should be fixed," he told Ukraine 24 TV channel, commenting on certain MPs failing to wear mandated face mask at parliamentary sessions.
Radutsky said the lawmakers are no different from any other citizens of Ukraine, so they must also pay fines for violating the law.
Read alsoAdaptive quarantine: education ministry comments on new academic year prospects
Earlier, police wrote a ticket to Ukrainian President Volodymyr Zelensky for violating quarantine rules during his visit to Khmelnytsky region where he dropped by a local cafe for a cup of coffee, along with other officials – that's despite the ban on indoor servicing of clients in catering establishments over the COVID-19 spread.
The Supreme Court is yet to decide whether president can be subject to administrative liability while in office. At the same time, Zelensky expressed readiness to pay the fine and cover the cost of the relevant fine to the café involved. "As a citizen of Ukraine, I feel responsible for violating quarantine in Khmelnytsky," the president said, according to his press service.