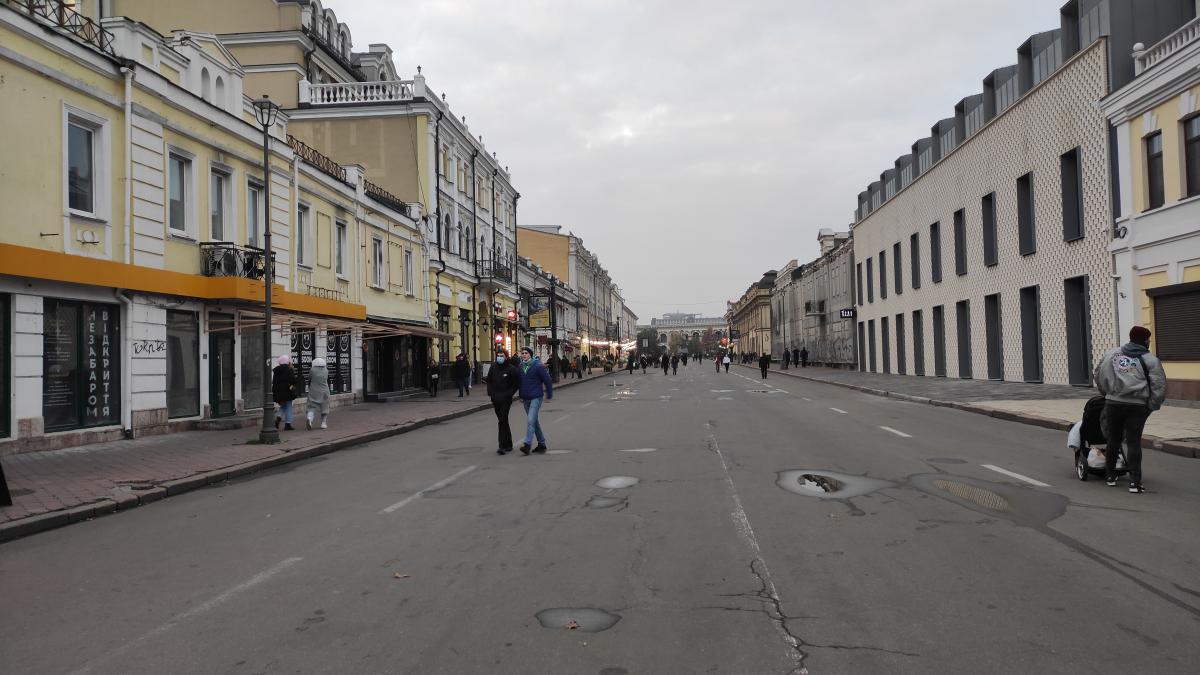 Photo from UNIAN
Some 61% of citizens consider it inexpedient to introduce a lockdown in Ukraine.
"A total of 61% of respondents consider it inexpedient to introduce a strict quarantine (lockdown), (36% support it)," according to a survey conducted by the Rating Sociological Group.
However, the effectiveness of the lockdown is assessed significantly higher than that of the weekend quarantine, as 55% believe the spread of the coronavirus will subside as a result of the lockdown, while 42% do not share the opinion, it said.
Read alsoMost Ukrainians unhappy about government actions to fight COVID-19 – pollThe poll was conducted on November 15-17 through computer-assisted telephone interviews (CATI) using a random selection of cell numbers. The sample is representative of the adult population (aged 18 and older). Some 3,000 respondents were polled in all regions of Ukraine except Crimea and other Russia-occupied parts of Ukraine, namely certain districts in Donetsk and Luhansk regions. The margin of error is no more than 1.8%.
Weekend quarantine in Ukraine
On November 11, the Cabinet of Ministers decided to introduce the so-called weekend quarantine starting from November 14.
The government repealed the adaptive quarantine system and imposed a nationwide quarantine with curbs for all territories that were in effect in the previous version of the coronavirus quarantine in zones with the orange risk level.
On November 17, the Verkhovna Rada, Ukraine's parliament, did not back a draft resolution recommending that the Ukrainian government soften the restrictions imposed along with the so-called weekend quarantine.