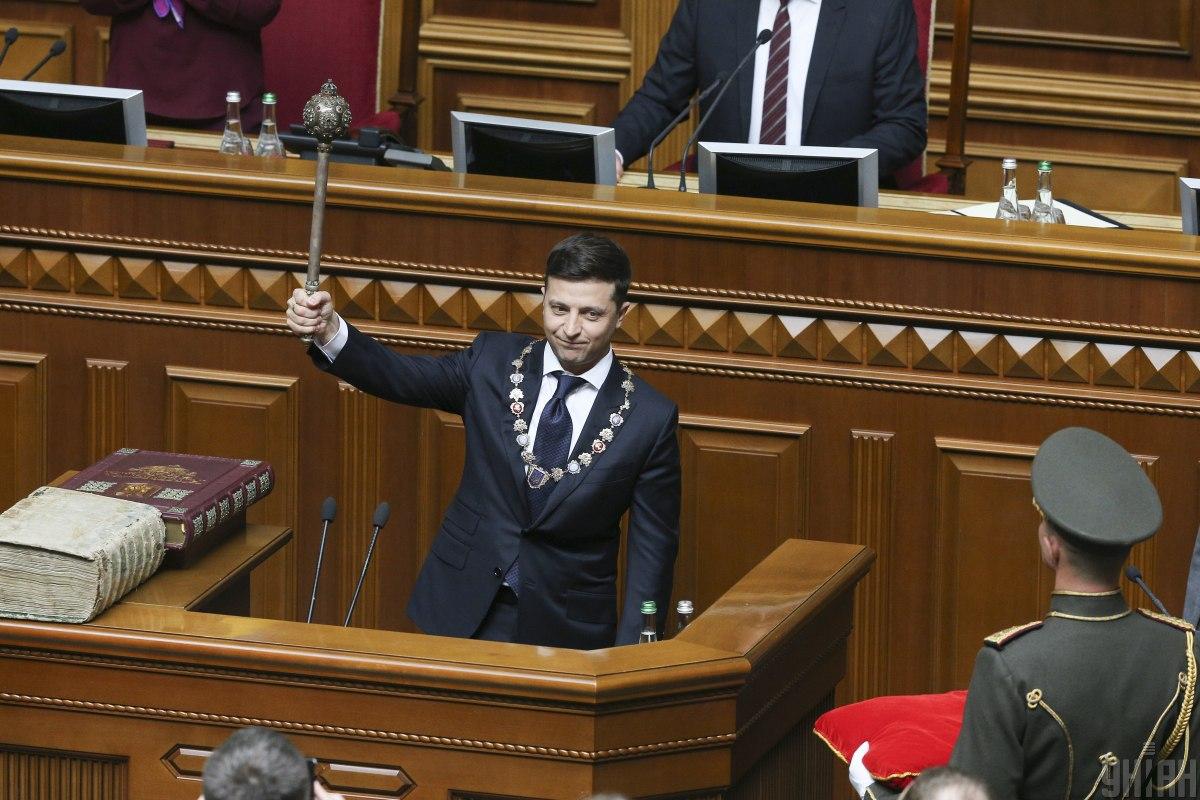 Photo from UNIAN, Volodymyr Hontar
Ukrainian President Volodymyr Zelensky is most often considered by Ukrainians as "politician" of the year, while at the same time topping the ranking of this year's "losers."
That's according to a nationwide survey conducted by Ilko Kucheriv Democratic Initiatives Foundation and Kyiv International Institute of Sociology (KIIS), whose results were seen by UNIAN.
Read alsoA mere 2% of Ukrainians trust in High Anti-Corruption Court – poll"We may say Ukraine was left without a politician of the year in 2020. The Ukrainians gave a relative majority in this nomination to incumbent President Zelensky, however he was named politician of the year only by 15%. Other politicians are mentioned even less frequently – a runner-up is leader of the European Solidarity Party Petro Poroshenko who is considered politician of the year by 9%. Even more confidently, both politicians lead the 'Loser of the year' people's ranking – the incumbent president is considered loser of the year by 28%, while Poroshenko by 14%," the foundation says, reiterating 46% of Ukrainians considered Zelensky politician of the year in 2019.
Co-chairman of the political council of the Opposition Platform - For Life Party Viktor Medvedchuk ranks third in the ranking (6.9% and 2.5%, respectively); another co-chair Yuriy Boyko ranks fourth (5.4% and 1.3%). The fifth place is taken by leader of the Batkivshchyna Party Yulia Tymoshenko (5.4% and 2.3%).
A nationwide survey was conducted on December 5-13, 2020, in all regions of Ukraine, except for Crimea and the occupied areas in Donetsk and Luhansk regions. A total of 2,004 respondents aged 18 and older were interviewed through face-to-face interviews. The margin of error does not exceed 3.3%.
The survey was financed in the framework of the MATRA project of the Embassy of the Kingdom of the Netherlands.