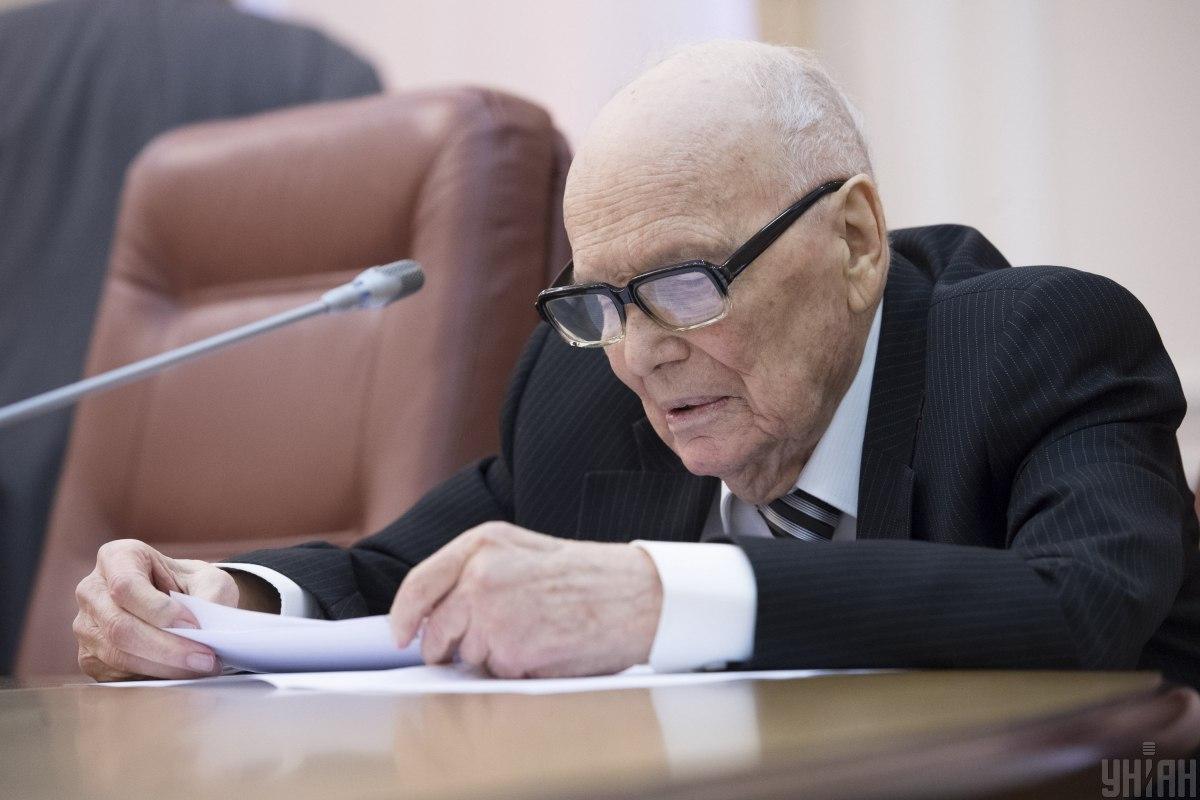 Borys Paton / Photo from UNIAN
Prominent Ukrainian academician, President of the National Academy of Sciences of Ukraine Borys Paton has died at 101.
This was announced on Facebook by President of Ukraine Volodymyr Zelensky.
"Metallurgist, engineer, inventor, scientist, teacher. The first who was awarded the Hero of Ukraine title. Academician. Genius. Legend. There are many words that can be used to describe Borys Yevhenovych Paton. However, there are no words that could fully describe the dimension of his personality. And the dimension of the loss that our country has suffered today. At the age of 101, the great Ukrainian has passed away," Zelensky stressed.
"I am sincerely thankful in my life that I had the opportunity to personally communicate with Borys Yevhenovych. He had a bright personality. It is difficult to write about him in the past tense. My sincere condolences to the family and friends of Borys Yevhenovych. Eternal memory!' he wrote.
Biography of Borys Paton
He was born in Kyiv on November 14, 1918. In 1941, he graduated from Kyiv Polytechnic Institute as an electrical engineer.
Later he had a PhD.
From 1963 to 1991, he was a member of the USSR Academy of Sciences, headed Yevhen Paton Electric Welding Institute.
Borys Paton was the first who was awarded the Hero of Ukraine title. He is also one of those who developed electric welding of soft tissues in surgery.
On November 14, Boris Paton would have turned 102.