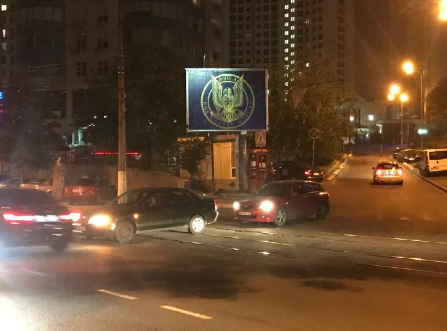 t.me/Tsaplienko
A mural with the emblem of Ukraine's counterintelligence agency has appeared in the city of Kharkiv in front of the Russian Consulate, while themed billboards were installed in the cities of Kyiv, Lviv and Odesa ahead of Russia Day.
"The Ukrainian agency, which has been successfully exposing enemy agents in Ukraine, sends its greetings to Russian diplomats. Greetings with a hint," Ukrainian journalist Andriy Tsaplienko wrote on Telegram.
Read alsoSBU presses charges against Russian GRU operative who handled senior asset in Ukrainian gov't
In particular, a mural in Kharkiv depicts an eagle holding in its claws a two-headed snake, as well as a slogan "Aquila non captat muscas" translated as "An eagle doesn't catch flies."
Russia marks its national holiday on June 12.