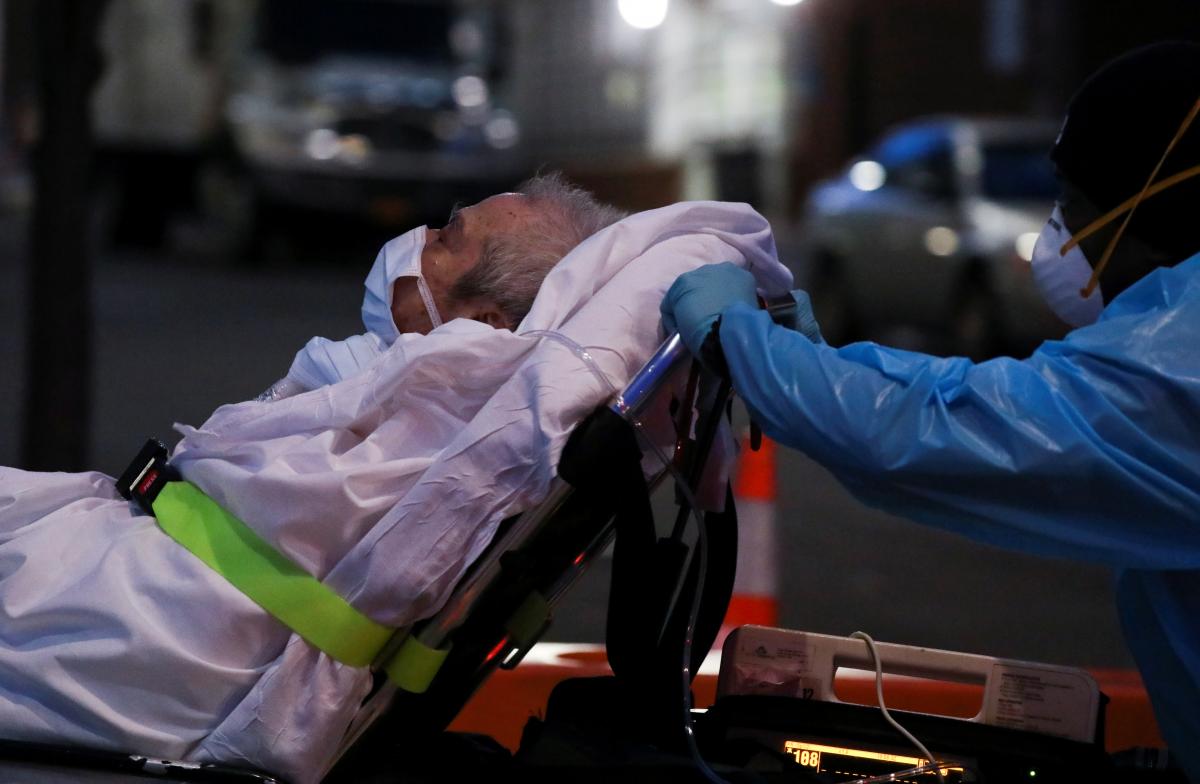 REUTERS
If Ukraine returns to its usual rhythm of life too soon, it could potentially lead to another 120,000 lethal coronavirus cases before the end of this year, President Volodymyr Zelensky has said in his latest video address to the nation.
Zelensky has called on Ukrainians to remain patient and "to observe quarantine and wait for a situation to become safe."
"Look at the stats in countries where governments either introduced no quarantine measures or made them mild. This resulted in thousands of deaths and tens of thousands of new cases daily. Quarantine does have a negative impact on the economy. Losses are painful. But the potential losses from high incidence and the death toll would be catastrophic," Zelensky said.
He referred to studies stating that such a move would entail "shocking consequences"
"If tomorrow we return to our usual rhythm of life, this potentially equals plus 120,000 deaths by year-end. That's why quarantine easing can't be premature. It will be phased, and the first mitigation stage will be introduced soon, on May 11. In particular, we'll reopen parks, squares, beauty salons, summer terraces in cafes and restaurants," Zelensky said.
Read alsoZelensky: medics beg for help, while Ukrainian health care system "one step short of a coma"
Current stat "gives us hope for the future," said the president. "However, the situation could've been different."
"We could've had 200,000 cases instead of 12,000. There are two reasons why we avoided the critical scenario. The first reason is that measures have been taken on time. They were tough but correct, as time has shown. The second reason is thanks to our Ukrainian medics, their professionalism, courage, and dedication at the forefront of the fight against coronavirus," said the head of state.
As UNIAN reported earlier, the Cabinet of Ministers decided to extend the national quarantine until May 22, with certain easing being introduced from May 11.