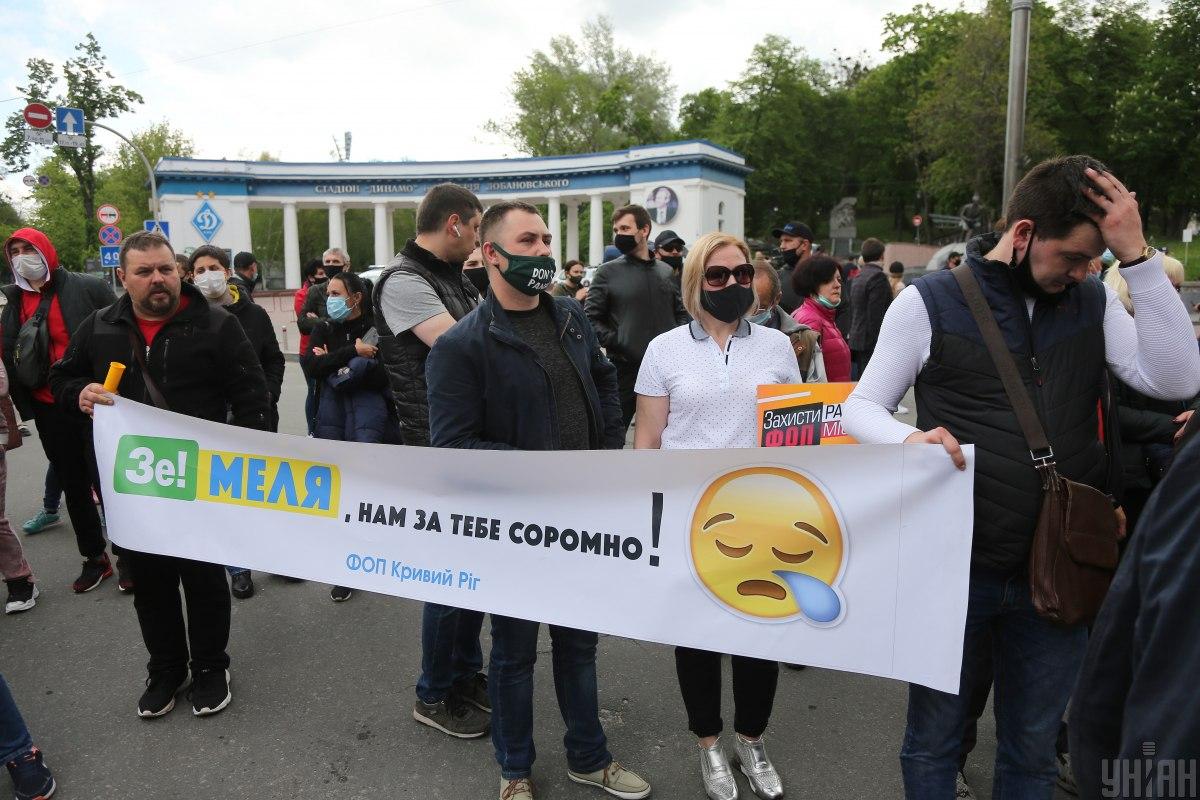 Photo from UNIAN
Entrepreneurs have blocked traffic downtown Kyiv, demanding that the government should not obstruct their activity amid lockdowns introduced in Ukraine to counter the spread of the novel coronavirus.
Read alsoRallies outside Cabinet: Businessmen demand quarantine easing, equal rules (Photo, video)
About 50 cars have arrived at Yevropeiska (European) Square and remain there as an act of protest, an UNIAN correspondent reported.
Activists say they arrived from nearly 40 cities and towns. Stickers on their cars say: "Do not destroy small businesses," "Justice for all," "Quarantine kills," "Open markets in the country," "Protect small businesses," "You kill small businesses and seek a new IMF loan," "Stop passing decisions without thinking," and others.
Protesters claim the work of small- and medium-sized businesses cannot be halted over the quarantine.
Also, about 30 people are continuously walking across at a pedestrian crossing near the building of the city's parliamentary library, and cars that are not participating in the rally are blocked. The same situation is at a pedestrian crossing near Parkova Alley near the Dynamo stadium.
Meanwhile, police have blocked Hrushevskoho Street towards the government quarter. Members of the dialogue policing unit are also present there.
Activists plan to hold a rally outside the building of the Cabinet of Ministers and thus quarrel with law enforcement officers who do not let them pass towards the government's building.
A heavy police presence enhanced by the National Guard to ensure order and security is seen on Kyiv streets.