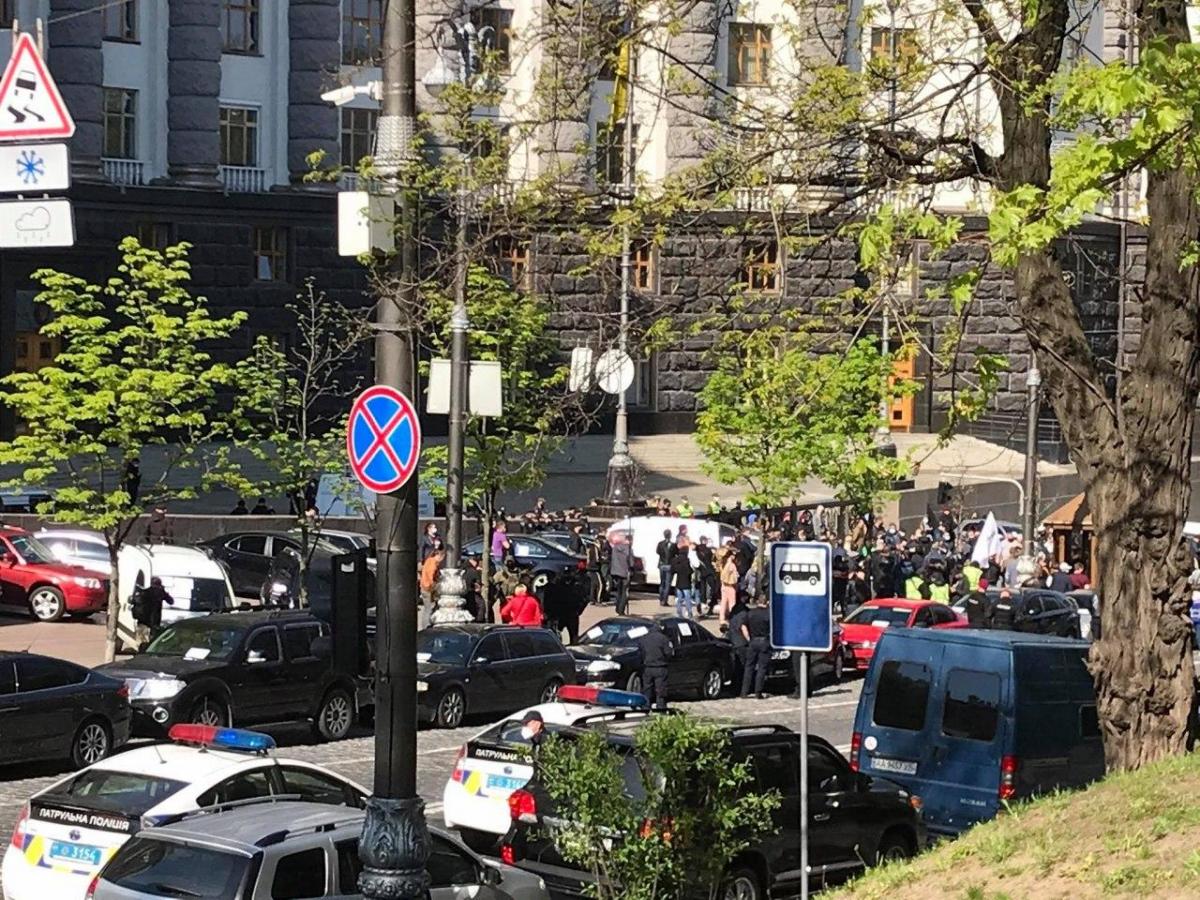 Channel 24
Businessmen are rallying outside the Cabinet of Ministers in Kyiv, demanding that the government end the national quarantine on May 1 to give small businesses a chance to survive.
"We have no money to get by!" people are heard chanting.
After activists put their cars across the road to block traffic, tow trucks arrived and clashes ensued between protesters and the police, Ukrainian TV Channel 24 reported.
Later, entrepreneurs unblocked part of the street, while continuing their rally.
Read alsoOutrage as MP's restaurant in Kyiv keeps working for VIPs amid quarantine – media
Quarantine restrictions should be the same for all players, activists stress.
As UNIAN reported earlier, Ukrainians were outraged by the fact that the restaurant supposedly owned by an MP with the Servant of the People faction, Mykola Tyshchenko, is still open for VIP clients in defiance of the ban imposed on catering facilities pending quarantine.
MP Tyshchenko later claimed the venue was used for business meetings and no food was served to those who journalists had recorded walking in over the past week.