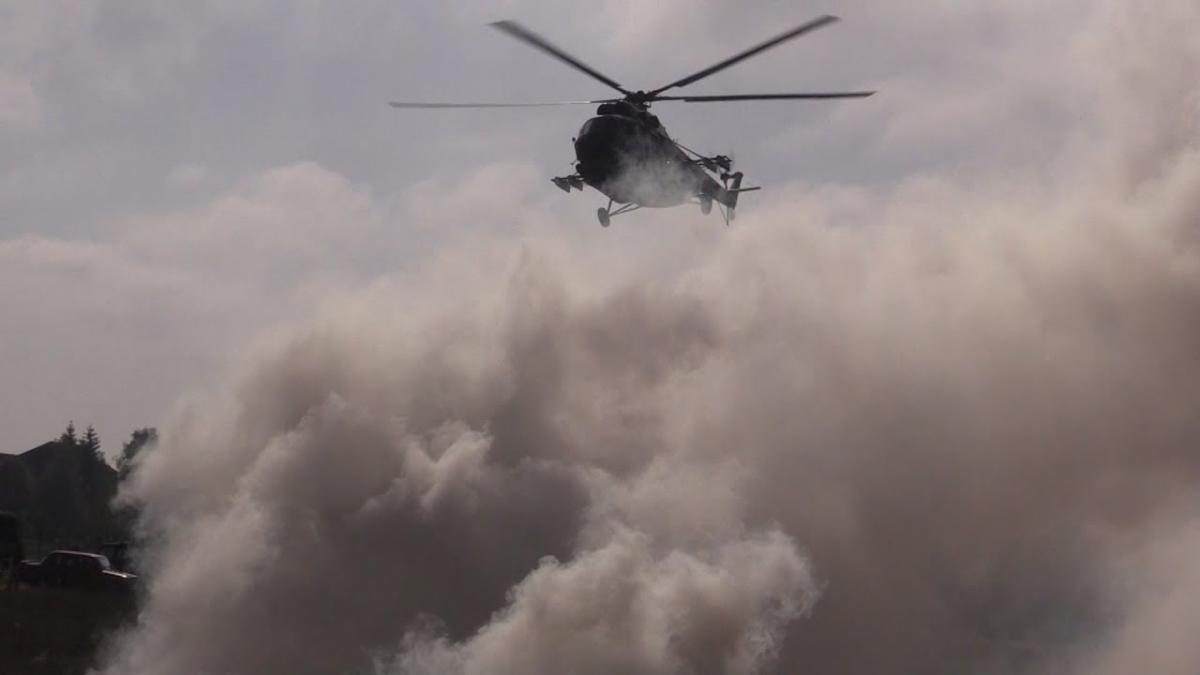 Snap from video
Ukrainian President Volodymyr Zelensky took part in the opening ceremony of the Rapid Trident 2020 multinational military drills in Lviv region.
The opening ceremony took place at the Yavoriv training ground during the president's working trip to Lviv region, an UNIAN correspondent reports.
"I am glad to start my working trip to Lviv region with a visit to the International Peacekeeping Security Centre. I am glad to meet with Ukrainian soldiers and our friends – military armies of NATO countries. I congratulate all of you on the start of large-scale international military drills," he said.
"Every time I meet with international leaders, I emphasize: the war in the east [of Ukraine] is not only a threat to Ukraine, it's a threat to the security and stability of all countries in Europe and the world," Zelensky said, adding that international partners are in solidarity with Ukraine on the issue.
The president stressed the need to overcome existing challenges and find mechanisms for an adequate response to tackle them.
"One of these is Ukraine's integration into NATO. At the beginning of the week, I approved the National Security Strategy, according to which NATO membership is the strategic course of Ukraine," the president said.
Zelensky noted the importance of quickly achieving compatibility of Ukraine's Armed Forces with the NATO militaries, as well as intensifying reforms that will allow Ukraine to join Membership Action Plan.
Rapid Trident 2020: background
More than 4,000 troops from nine participating countries will participate in the Joint Exercise Rapid Trident 20 taking place Sept. 16-25 at the International Peacekeeping Security Centre near Yavoriv, Ukraine. Rapid Trident 20 will include a brigade-level command post exercise and limited platoon-level tactical training. The exercise aims to enhance security cooperation and coordination between the U.S., Ukraine, and other partner nations, Army Times reported.
The war with Russia spurred the Ukrainian government to seek closer defense cooperation with the U.S. and NATO militaries. U.S. European Command partnered with the Ukrainian Ministry of Defense in 2015 to establish the JMTG-U and the training center in Yavoriv in order to facilitate the Ukrainian Ground Forces' transition from Soviet-style tactics and doctrine to NATO-aligned methods of fighting.
The 10-day training exercise traditionally takes place in the summer and was originally slated for July. In March, U.S. Army Europe and the Ukrainian Ministry of Defense decided to suspend this year's Rapid Trident due to COVID-19 mitigation efforts and restrictions. They resumed planning in July before rescheduling the exercise to mid-September.
The U.S. has slashed the number of troops participating in an annual multinational training with Ukraine by more than half compared to last year.