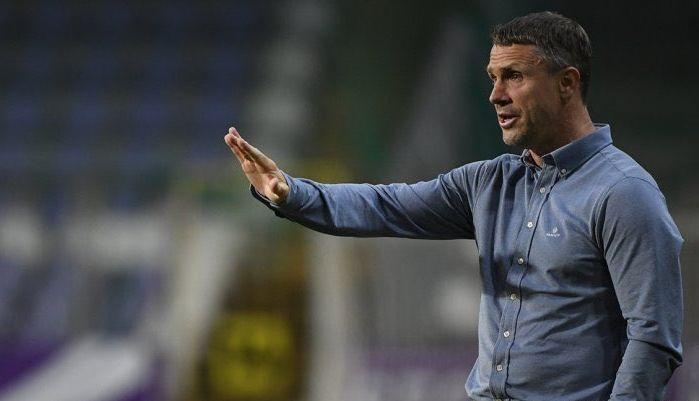 fradi.hu
Head manager of Hungary's FC Ferencvaros, Ukraine's Serhiy Rebrov has rejected FC Dynamo Kyiv owners' offer to lead one of Ukraine's top clubs.
Rebrov, 46, is Dynamo's former star striker who has already served as club manager in 2014-2017, Dynamo.kiev.ua reports. 
Citing a source, the outlet says Rebrov has declined the proposal after thoroughly thinking it over, deciding to retain his current job in Hungary.
Read alsoFC Dynamo Kyiv fires Football Manager Mykhaylychenko
The source says Dynamo, this year's runner-up in Ukraine's Premier League, may invite a foreigner to the top post.
The name has not been revealed, although the publication says this is not Croatia's Nenad Bjelica. Negotiations are underway.
As UNIAN reported earlier, on July 20, the Dynamo Kyiv fired its manager Oleksiy Mykhaylychenko, 57, along with the team of his assistants.