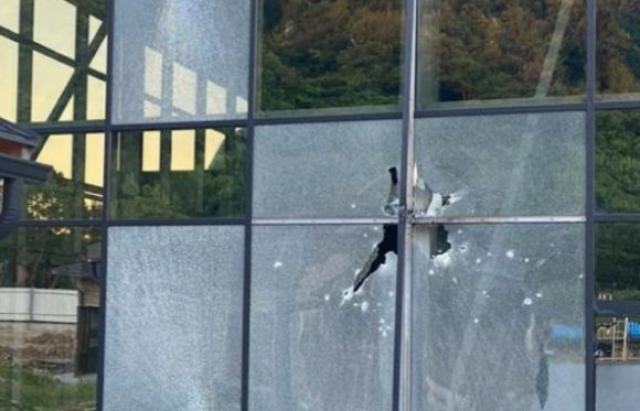 mukachevo.net
The Aqua City recreation facility premises in the town of Mukachevo, Zakarpattia region, has been shelled with an RPG rocket-propelled grenade launcher overnight Monday, July 6.
Local witnesses say the incident occurred at about 03:00 Kyiv time, as reported by mukachevo.net.
Seven to nine glass panels of the main building were damaged, along with a garden house outside.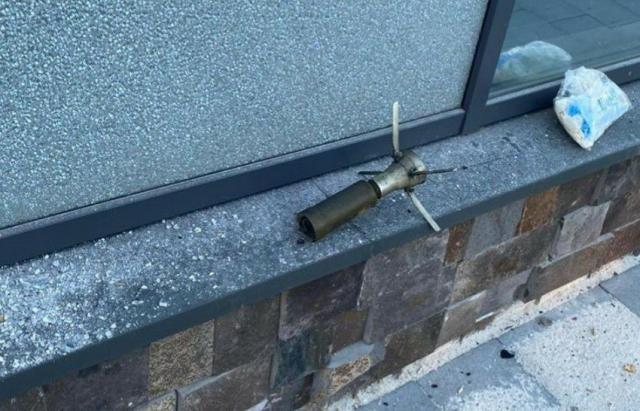 mukachevo.net
mukachevo.net
An unexploded RPG projectile got stuck on the roof of one of the garden houses.
The police have not yet commented on the incident and motives behind the attack.