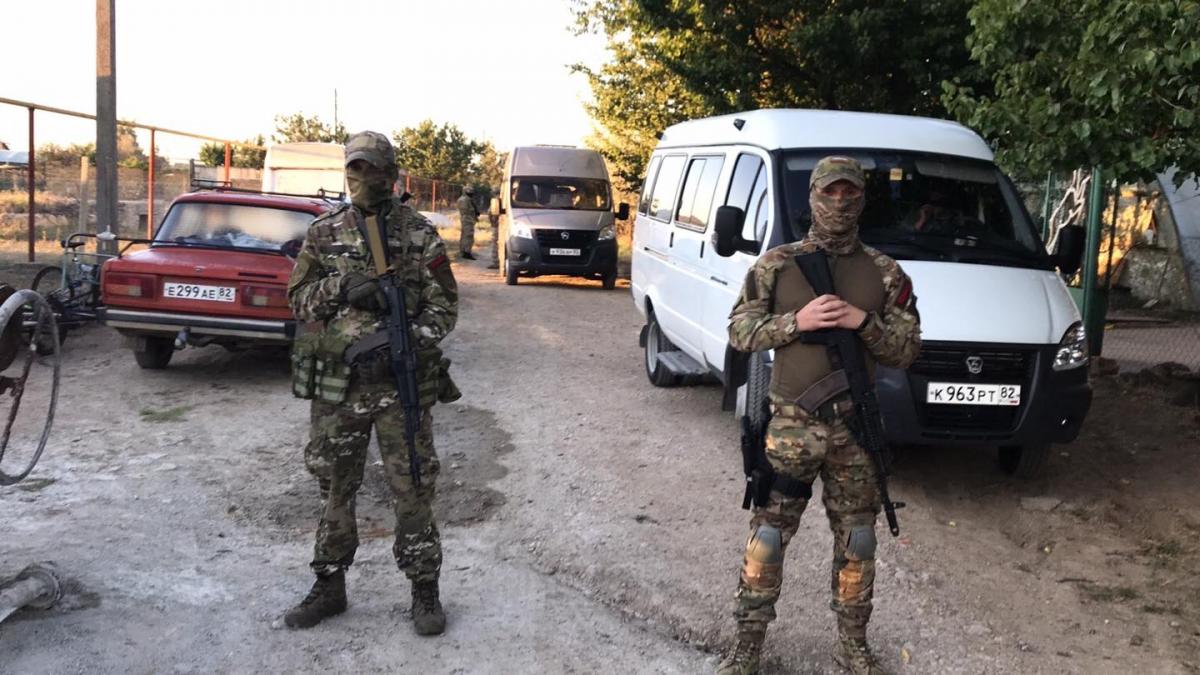 Crimean Solidarity NGO
Russia's law enforcers are raiding Crimean Tatars' homes in Russia-occupied Crimea on the morning of August 31.
Russian security forces broke into the house of the Crimean Solidarity NGO's journalist, Grani.ru correspondent Ayder Kadyrov in Nyzhnohirskyi district, 
"Kadyrov's wife and four children are in the house during the raid. The youngest one, 2.5 months old, was handed over to his grandmother who lives nearby. The enforcers arrived in two unmarked Gazelle vans to carry out investigative actions," the NGO wrote on Facebook on August 31.
Read also"Not a chance": Leading party chair says Rada not to consider resumption of water supplies to CrimeaLater it became known that Kadyrov was being taken to the so-called "FSB [Russia's Federal Security Service] station." The occupiers also are searching the house of Enver Tomchi, the father of two minor children, living in Soviet district, and the house of Ayder Ablyakimov, an emergency service worker, located in Soniachna Dolyna ("Sunny Valley") in Sudak district.
 Also, the enforcers are searching the house of activist Ridvan Umerov, who has three minor children at home.
"There are three cars parked outside the house, including a paddy wagon with riot police officers inside," the NGO added.
Human rights violations in Crimea: background
On July 9, Russian occupiers' court ruled to remand in custody until September 9 two detained Crimean Tatars.
On August 7, Ukraine handed over to Russia a list for the next swap of Crimean Tatars illegally held in the temporarily occupied peninsula.
On August 19, Russia's FSB said it had detained a Crimean citizen for participating in a Ukrainian volunteer battalion.