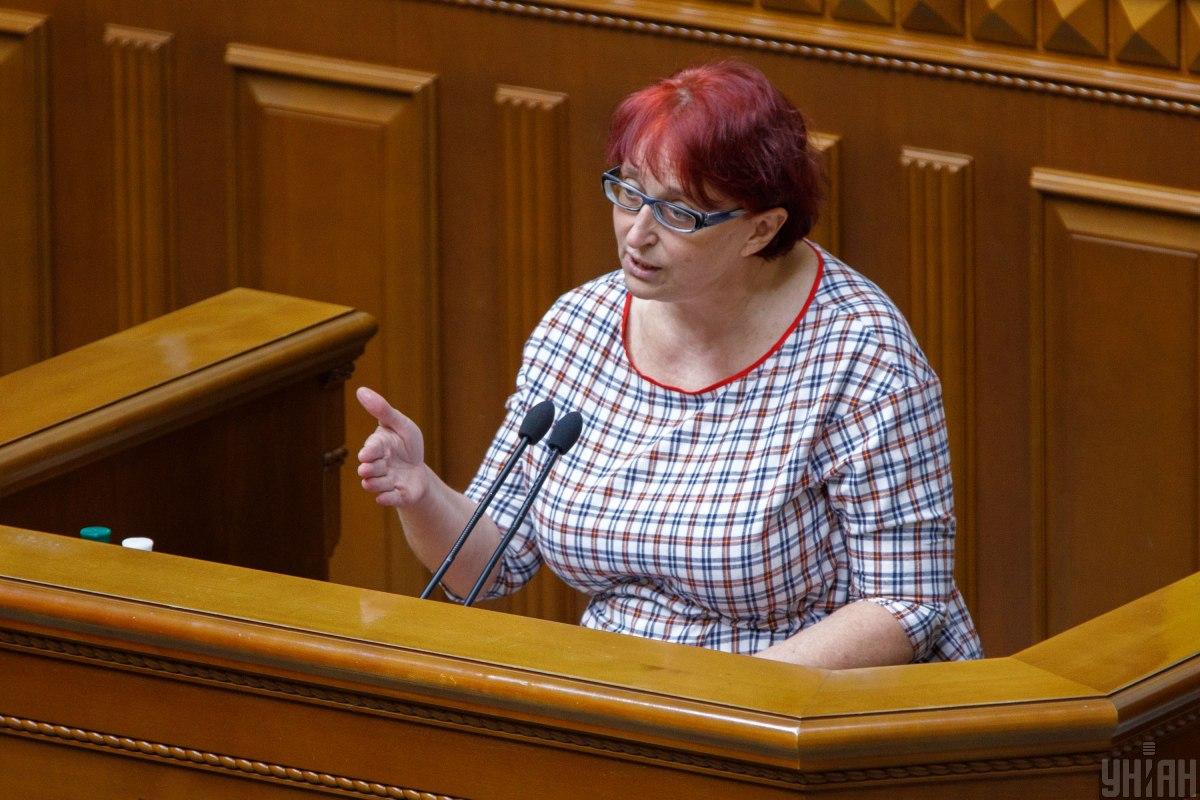 Photo from UNIAN
Ukrainian MP with the Servant of the People parliamentary faction Olena Moshenets has explained the words of her fellow party member, Head of the Parliamentary Committee on Social Policies and Protection of Veterans Rights Halyna Tretiakova about children of "poor quality."
"It seems Ms. Tretiakova cited a quote that could emphasize her idea, as far as I understand from context. I understand she meant children with a low level of education, but what she actually said was 'children of poor quality'," Moshenets told Ukraine 24 TV channel.
MP has apologized for her colleague's comment and spoke about the faction's reaction.
"I'd like to apologize on behalf ot Ms Tretiakova and our political force to all children and all Ukrainians. I think the issue [of dismissal from the post of the head of the parliamentary committee] will be decided during the faction meeting, there should be an apology and explanation of the wording she applied," Moshenets said.
Read alsoRuling party leaders in Ukraine say hot mic gaffe opponents' dirty political trick
As reported earlier, speaking in a stream posted by the Kyiv School of Economics on May 26, Tretiakova said the following: "When we demographically provide welfare that is used by families for anything but providing their child with equal rights and education, while giving birth to a child only to receive financial assistance. Then we get – I'll say harshly – children of very low quality, who also start feeding on public funds. Margaret Thatcher also spoke of this once," Tretiakova said, adding that the UK is tough on those who "don't work and don't protect". She went on to cite the example of Singapore where Li Kuan Yu reportedly told to sterilize women with no higher education.
The relevant excerpt from the stream was posted by a Facebook public in late May and went largely unnoticed, but the row sparked after the Federation of Professional Unions of Ukraine on June 24 publicly called for Tretiakova's sacking from the post of Parliamentary Committee for Social Policies and Protection of Veterans Rights.