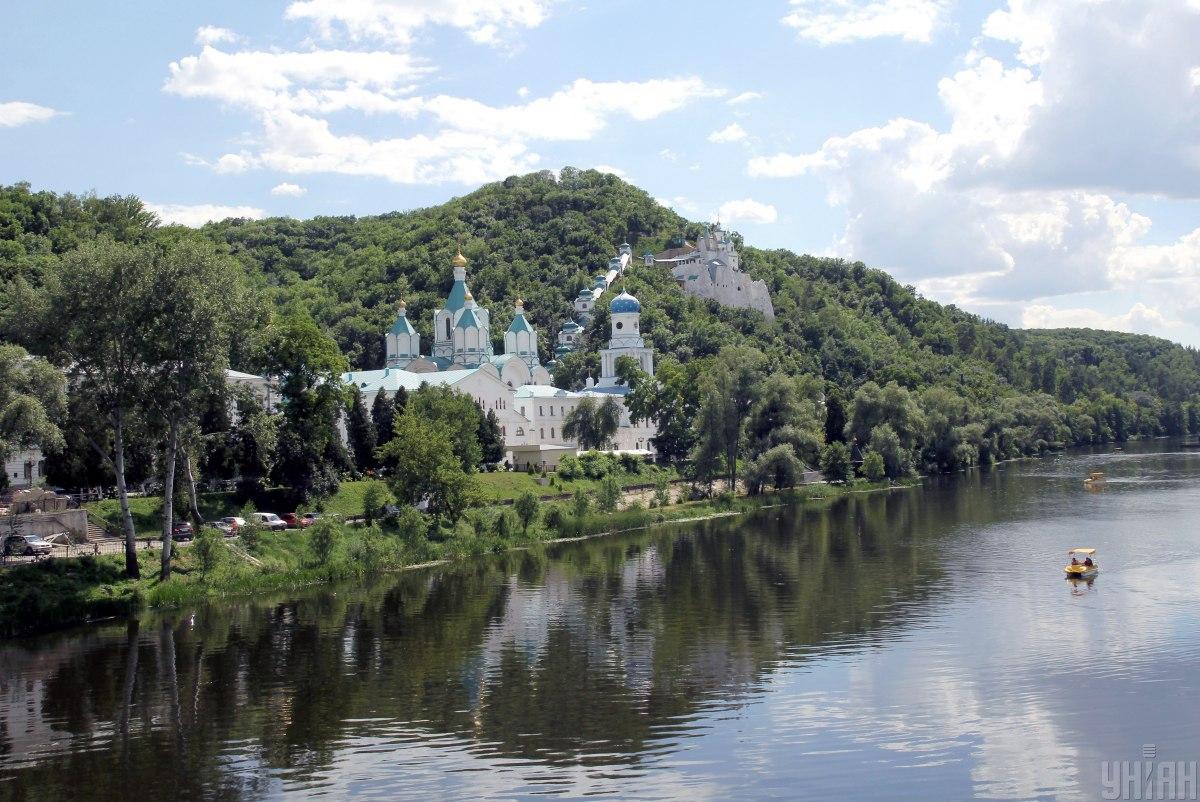 The Sviatohirsk Lavra monastery is located in Ukrainian-controlled part of Donetsk region  / Photo from UNIAN
The Sviatohirsk Lavra monastery used by the Ukrainian Orthodox Church of the Moscow Patriarchate (UOC-MP) continues to ignore public safety measures amid the novel coronavirus spread, defying national quarantine.
This complex, located in Donetsk region, is now the only "Lavra" in Ukraine that has not yet been closed down for quarantine. Previously, the Kyiv-Pechersk and Pochayiv Lavras were put on lockdown amid a surge in coronavirus cases reported there, Ukrainian TSN TV news service says.
Journalists who used hidden cameras to shoot their video saw the clergy and parishioners without protective face masks, while practices of letting people kiss icons and crosses was never suspended amid the epidemic threat and no sanitizers are being provided.
Read alsoUkraine's police open criminal cases over lockdown violations by Moscow Patriarchate church members
At the entrance guarded by Russian-style "Cossacks," a journalist was immediately advised to remove "unnecessary" masks. "If police come, they tell us to put them on. Otherwise, as you can see, no one's wearing masks," journalists were told as they entered the site.
"We all die" sooner or later, a local priest reportedly told church members in defiance of the COVID-19 quarantine restrictions.
The local authorities have so far taken no action, while admitting that some 400 monks and 200 internally displaced persons actually reside in the Lavra.