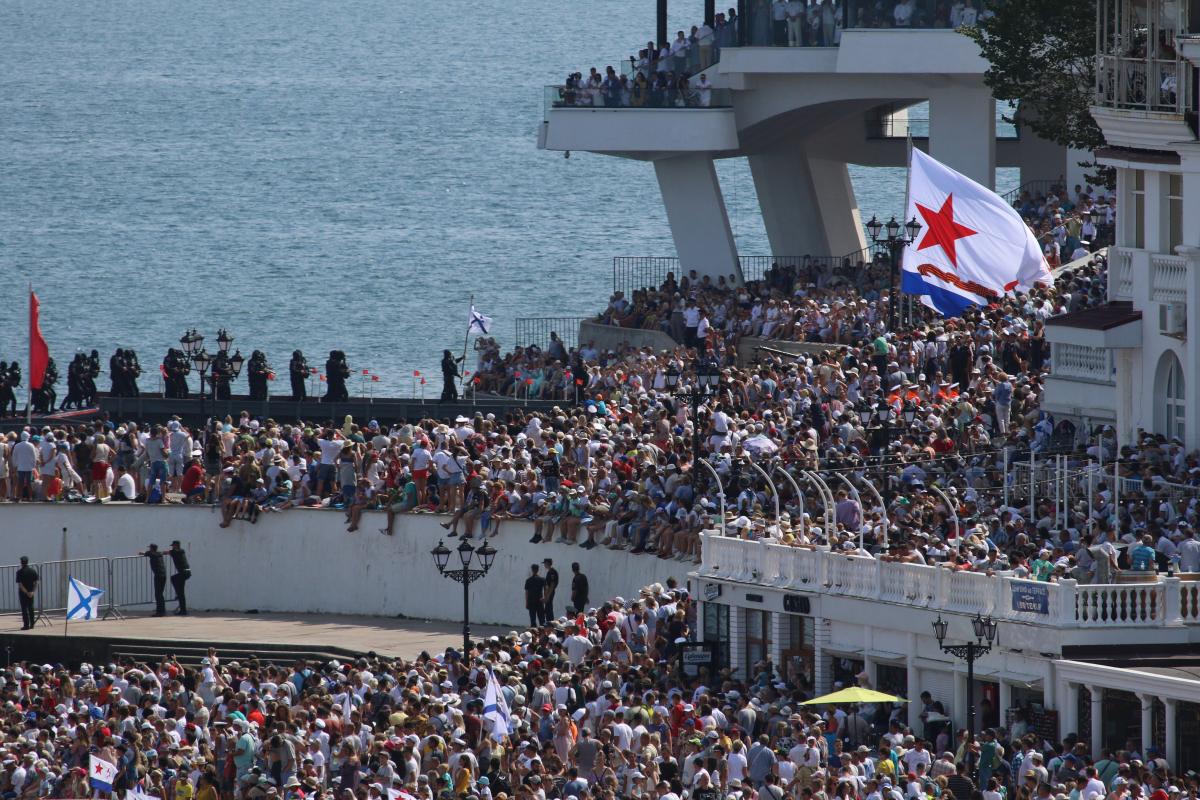 Ukraine's Foreign Ministry reports on humanitarian law violations by Russia in Crimea / REUTERS
Six hundred citizens of Ukraine are currently facing forced eviction from Russia-occupied Crimea under rulings issued by Russian courts.
This was announced by Director of the Directorate General for International Law under Ukraine's Ministry of Foreign Affairs Larysa Herasko during the international online conference "Problematic issues of water supply and use of water resources in Crimea under Russian occupation," according to an UNIAN correspondent.
Read alsoZelensky asks the world not to forget about Russian occupation of Crimea
The event was broadcast on YouTube by Kherson Regional State Administration.
"The ongoing forced evictions are expressly prohibited by international law. Russian courts issued orders to evict almost a thousand people from the territory of Crimea, of which about 600 are citizens of Ukraine," she said.
Also, according to the diplomat, in violation of international humanitarian law, the Russian authorities are resettling their own population to the territory of the temporarily occupied peninsula.
"Reports from international organizations say that more than 140,000 Russians have changed their registered place of residence to Crimea," she said.
Russian occupation of Crimea: Background
Russia annexed Ukraine's Crimea in March 2014 after its troops had occupied the peninsula. An illegal referendum was held for Crimeans to decide on accession to Russia. De-facto Crimean authorities reported that allegedly 96.77% of the Crimean population had voted for joining Russia.
On March 18, 2014, the so-called "agreement on the accession" of Crimea and the city of Sevastopol to Russia was signed in the Kremlin.
The West did not recognize the annexation in response to which sanctions against Russia were introduced.
Ukraine's parliament voted to designate February 20, 2014, as the official date when the temporary occupation of Crimea began.