SBU
The Security Service of Ukraine (SBU) has detained a Luhansk resident whom Russian intelligence used as a human asset in gathering classified data on Ukrainian modern missile systems.
The SBU says its counterintel operatives have thwarted another attempt by Russian intelligence agencies to obtain secrets on promising military technology in the missile industry.
Read alsoSecurity agency prevents provocations of pro-Russian forces in Odesa
Acting on the instructions of Russia's Federal Security Service (FSB), the perpetrator had established contacts with Ukrainian military servicemen in the Joint Forces Operation zone, who had access to the relevant paperwork. The spy offered his contacts a monetary reward for the information he sought, of which servicemen promptly reported to the SBU.
Security operatives detained the suspect in a sting raid on May 6 as the man attempted to send classified data on a modern missile complex to his FSB handlers via a messenger.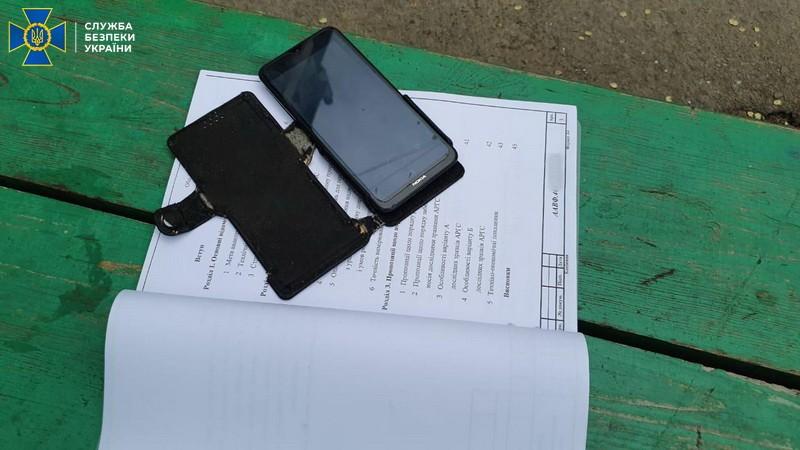 SBU
Experts have confirmed that the secret data disclosure could significantly harm Ukraine's state interests in the defense sector.
The SBU pressed charges against the suspect under Part 1 of Art. 111 (high treason) of the Criminal Code of Ukraine.
As UNIAN reported earlier, SBU counterintelligence operatives in Mykolaiv region detained a local resident who had tried to hand over to the FSB classified data on shipbuilding technology.