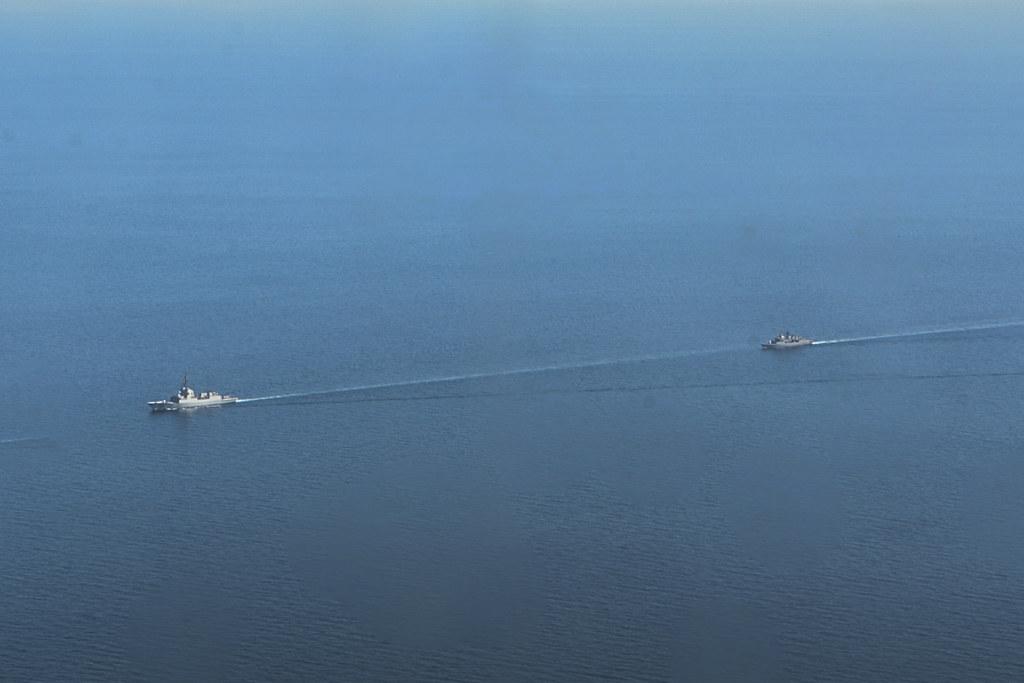 Eight nations scheduled to participate in Sea Breeze 2020 / Photo from flickr.com/cne-cna-c6f
The Arleigh Burke-class guided-missile destroyer USS Porter (DDG 78) began its northbound transit to the Black Sea, July 19, 2020, to enhance regional maritime stability by participating in the 20th iteration of U.S.-Ukrainian cohosted exercise Sea Breeze 2020.
Porter, along with additional U.S. Navy P-8 aircraft from Patrol Squadron VP (47), will be participating in the U.S. and Ukrainian cohosted exercise Sea Breeze, U.S. Naval Forces Europe-Africa/U.S. 6th Fleet said on its website on July 19.
Read alsoPutin orders large-scale snap checks on combat readiness of Russia's army, navy
"Porter's return to the Black Sea reaffirms U.S. 6th Fleet's and the U.S. Navy's commitment to our NATO allies and partners," said Vice Adm. Gene Black, commander of U.S. 6th Fleet. "Our participation in multinational exercises like Sea Breeze are a tangible representation of U.S. resolve for the collective defense of Europe."
The U.S. Navy routinely operates in the Black Sea consistent with international law, including the Montreux Convention.
This is the fifth U.S. ship to visit the Black Sea since the beginning of 2020. The last ships to visit the Black Sea were USS Oak Hill (LSD 51) and USS Porter (DDG 78). During their time in the Black Sea, the ships participated in interoperability exercises with the Bulgarian Navy, Romanian Navy, Georgian Coast Guard, and Turkish Navy. Exercises included air defense exercises, tactical communications, and formation maneuvering.
Sea Breeze seeks to build combined capability and capacity to ensure maritime regional security and foster cooperative relationships among partnering nations. Sea Breeze is in its 20th iteration and is scheduled to involve 2,000 personnel from eight nations, comprised of 26 ships and 19 aircraft.
Nations scheduled to participate in Sea Breeze 2020 include Bulgaria, Georgia, Norway, Romania, Spain, Turkey, Ukraine, and the United States.
Porter, forward-deployed to Naval Station Rota, Spain, is conducting naval operations in the U.S. 6th Fleet area of operations in support of U.S. national security interests in Europe.