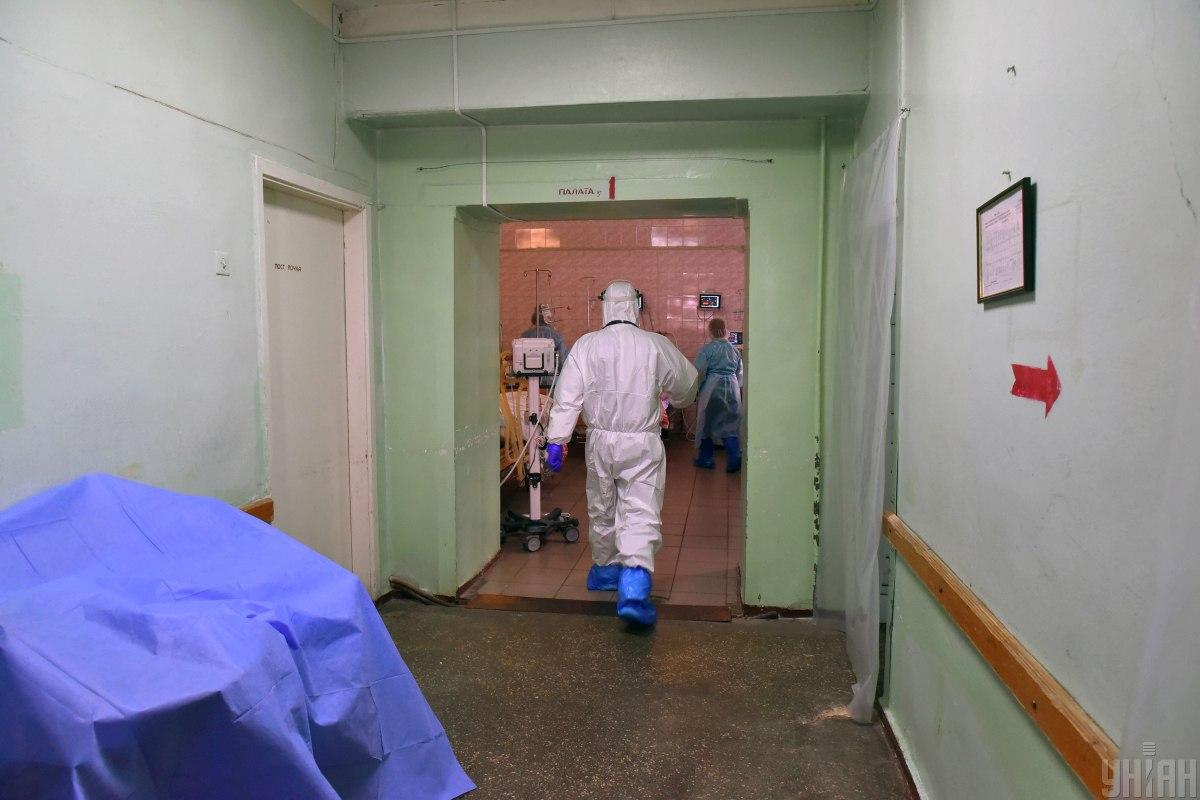 Photo from UNIAN, by Oleksandr Prylepa
Ukraine's Deputy Health Minister, Chief Medical Officer Viktor Liashko says the country's healthcare system is still coping with the increase in COVID-19 patients.
"Today we register 5,000-5,700 cases in Ukraine – there is no collapse. The healthcare system is coping with them. We say we'll cope with up to 10,000 cases ...," he told RFE/RL's Ukrainian bureau on October 17.
Read alsoCOVID-19 vaccine to be tested on over 4,000 UkrainiansThe Health Ministry is deploying additional hospital beds for COVID-19 patients. At the same, given the base medical facilities' load, certain hospitals will be repurposed.
"We are doing our utmost nationwide to prevent, first, the collapse of the healthcare system, and secondly, not to stop the country's economy. We understand that the introduction of a hard lockdown is already an exclusively such reserve situation when nothing else can be done," he summed up.
The COVID-19 spread rate has accelerated in Ukraine in recent weeks. The daily COVID-19 spike hit the new high with almost 6,500 cases as of October 17. The total number of confirmed cases grew to 293,641.
Meanwhile, in the past day, another 598 residents of the capital city of Kyiv tested positive for the coronavirus, including 28 healthcare workers. There were 12 fatalities, Kyiv Mayor Vitaliy Klitschko said.
Quarantine: Background
On August 1, new rules for adaptive quarantine were enforced in Ukraine. All regions were divided into "green", "yellow", "orange", and "red" zones according to the level of the epidemic threat.
On October 13, the Cabinet of Ministers extended the adaptive quarantine until the end of the year, passing certain changes to regulations.
Prime Minister Denys Shmyhal said it was a "necessary step," adding that such quarantine is "the most effective mechanism" in tackling COVID-19 in Ukraine and beyond.
COVID-19 in Ukraine: Latest