Photo from the Odesa Media news outlet
Two shooting incidents were reported in Odesa downtown on Tuesday, June 2.
The recent attack occurred on the corner of Rishelievska and Uspenska Streets at about 09:45 Kyiv time. Eight shots were heard. The unknown opened fire on a car, as reported by the local news outlet 048.ua.
Read alsoNumber of detainees in Brovary shootout incident grows to 30: Interior Ministry
A car window was damaged and a briefcase was found nearby. The police team is working on the scene. Circumstances are being clarified.
According to the Odesa Media news outlet, three unknown men broke the window in a parked car where the driver was sitting, took his case away and fled in their Audi car. The man tried to follow them and opened fire on their car from a traumatic gun.
The city police announced a vehicle pursuit operation.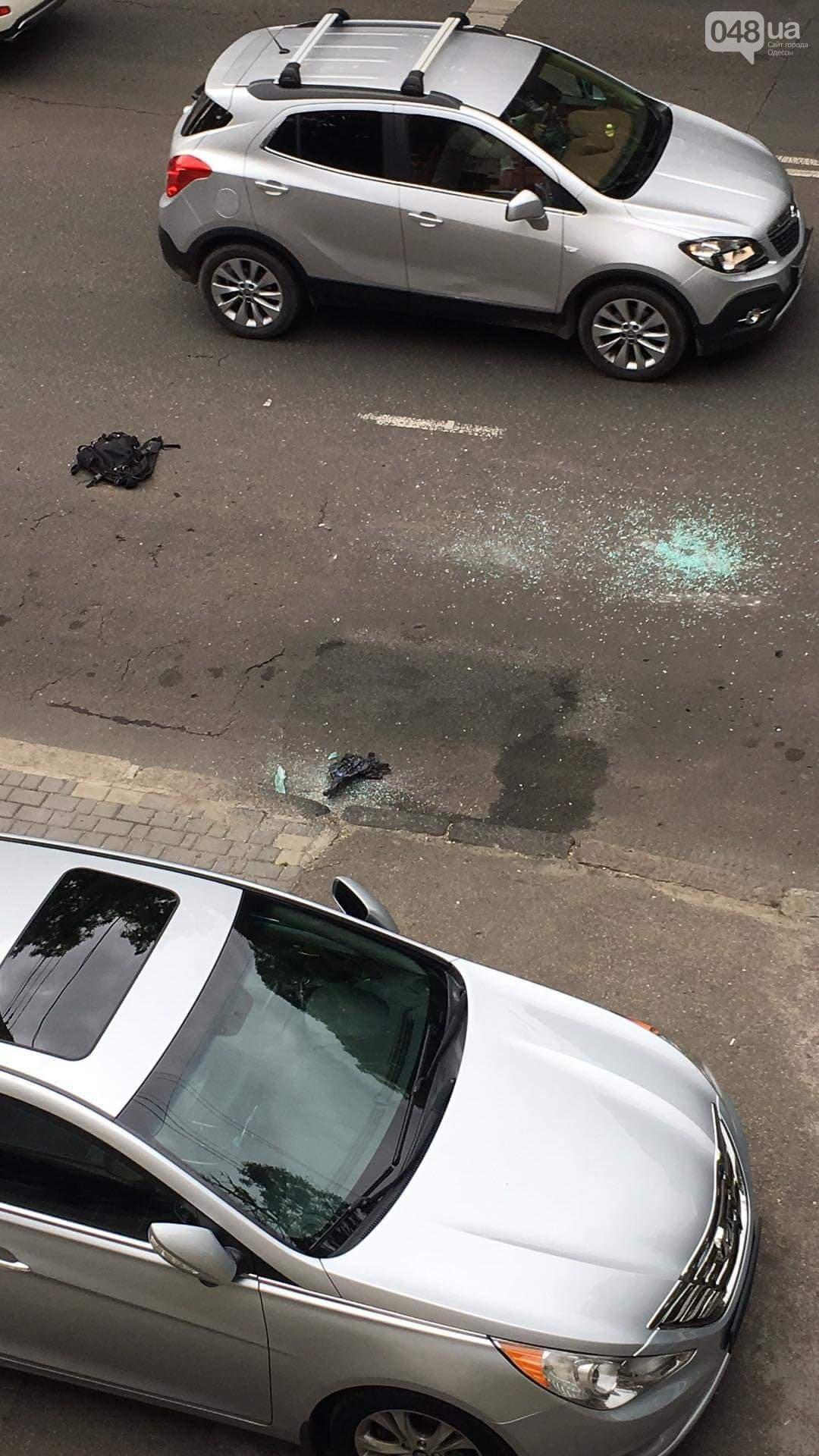 Photo from 048.ua
Prior to that, a massive shootout with casualties was reported at Odesa's Seventh-Kilometer Market.
The video footage of the incident was posted by the Odessa INFO portal on Telegram.
The video shows that at least two dozen armed non-Caucasian males were involved in the attack.
Snap from video
The police said it was an attempted market robbery. A group of men in masks came into a drapery store and started shooting at sellers.
Police reported two persons had been wounded. In addition, shop windows were broken. After that, the robbers got into their cars and drove away.
An investigative team is working on the scene.