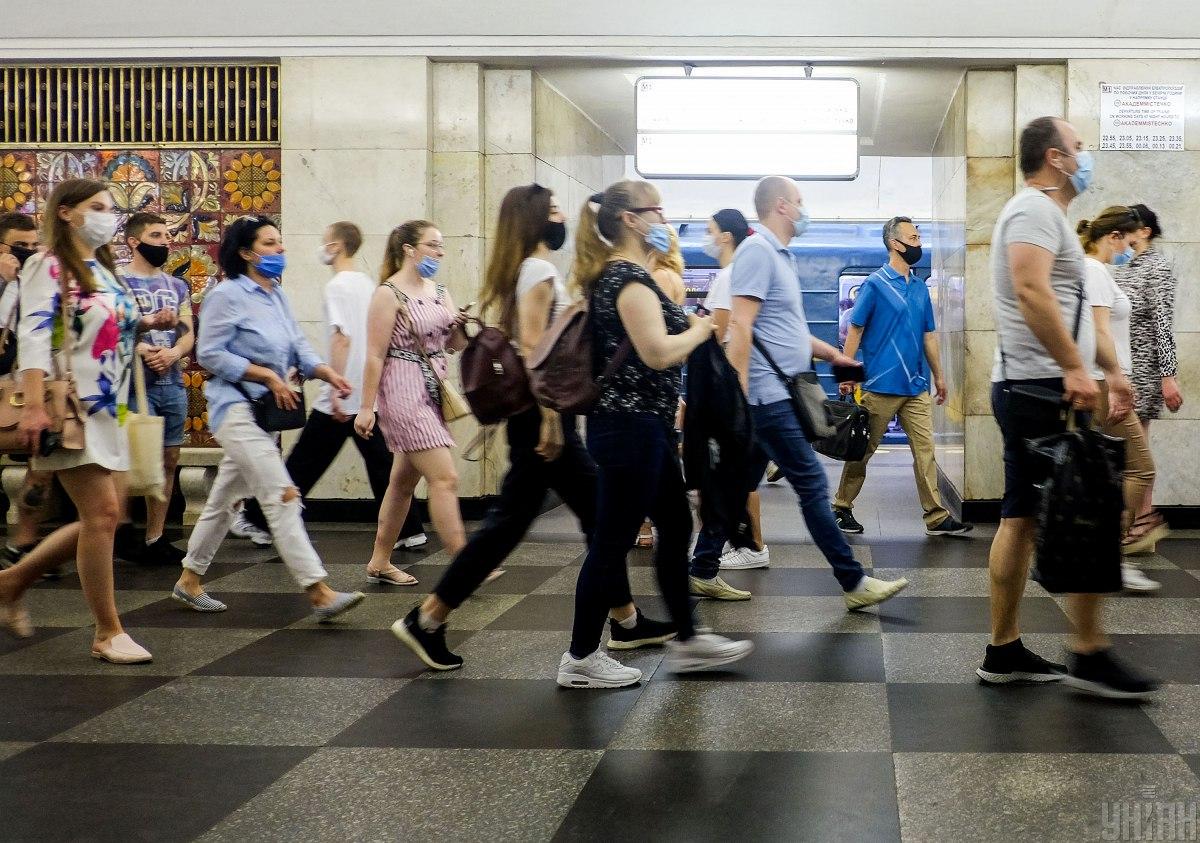 Photo from UNIAN
Ukrainian Health Minister Maksym Stepanov says no new total lockdown is expected in the country because of the spread of the coronavirus at the moment.
"So far we are acting under conditions of adaptive quarantine. Moreover, we can now see that the cities and districts where we introduced the [COVID-19] 'red' threat level and where they adhered to the relevant rules saw a decrease in the incidence within 14 days. We can immediately see it by figures," he told Ukraine 24 TV channel, commenting on the return of some countries to the strict regulations.
According to Stepanov, today there are five times more COVID-19 patients or suspected cases in Ukraine than in July.
"In mid-July, the number of patients being treated in hospitals simultaneously was a little more than 3,500 people diagnosed with the coronavirus. As of today, we have over 16,000 [coronavirus] patients or suspected cases; this is almost five times more. And they are on the rise every day. There is a limit [to the number of patients the healthcare system can handle]," he said.
Read alsoUkraine redraws map of COVID-19 quarantine zonesA possible shortage of doctors and hospital beds are the main problems of the epidemic in Ukraine, Stepanov said.
"If we are talking about beds, today we have 36,000 beds allocated for COVID-19 patients. [If there are more patients], there will be nowhere to admit them to. Relatively speaking, we cannot stop admitting [other] patients, providing care for those with a stroke, etc. And of course, this is our main concern. That is, we re-equip the system, we add beds, add oxygen, but, excuse me, we may not have enough doctors who can provide this medical assistance," the minister said.
Stepanov admitted the number of beds could be increased by another 15,000 units.
COVID-19 in Ukraine: Background
The adaptive quarantine was introduced on August 1. The Ukrainian regions were split into the green, yellow, orange, and red zones depending on hospital load, the average number of PCR and ELISA tests, the ascertainment rate of COVID-19, and daily spread dynamics.
Quarantine-related curbs differ in each zone. The mildest ones are in the green zone, the regions included in the red zone will have to introduce the toughest restrictions.
On August 26, the Cabinet of Ministers extended the adaptive quarantine until November 1.
Health Minister Maksym Stepanov says the ministry has no plans to introduce a new lockdown in Ukraine just yet.
The new quarantine zoning across Ukraine reviewed by the state and regional commissions on emergencies quarantine zoning in line with the latest reports on the epidemiological situation took effect on October 5.