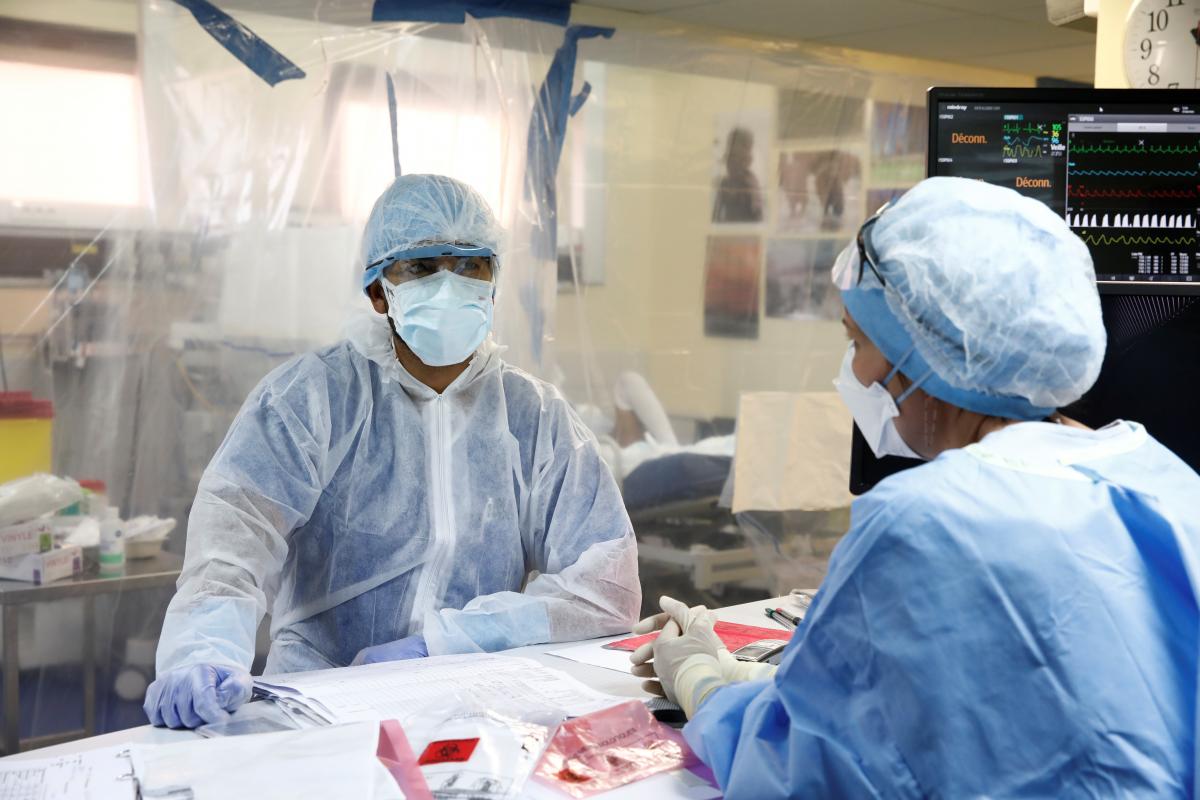 REUTERS
Ukrainian President Volodymyr Zelensky says the COVID-19 death rate in Ukraine, compared with other countries, shouldn't create a misleading impression that anti-epidemic measures could be neglected.
"The figures prove once again that Ukraine was rescued by timely quarantine measures and a large share of people who adhered to them. These figures must not create a deceptive impression to let people think that now the threat of coronavirus could be treated with disdain," he said at an intercom meeting on anti-coronavirus efforts on May 21, as reported by the press service of the President's Office.
Participants discussed further compliance with safety rules in the context of the transition to the adaptive quarantine.
Prime Minister Denys Shmyhal noted that quarantine had proven to be the most effective way to combat coronavirus. This is seen not only by other countries' spread rate, but also by the death toll, which in Sweden is estimated at 6.25%, in UK at 5.7%, while staying in Ukraine within the range of 2.7%-2.9%.
Read alsoNumber of confirmed coronavirus cases in Ukraine exceeds 19,700 on May 21
As UNIAN reported earlier, Ukrainian Prime Minister Denys Shmyhal said Ukraine would be switching to an "adaptive quarantine" mode from May 22. It foresees that curbs will be lifted gradually. In particular, public transport and commuter services will relaunch from May 22, kindergartens and subways will reopen from May 25.
There were 19,706 laboratory-confirmed cases of COVID-19 in Ukraine as of 09:00 Kyiv time on May 21. Of them, 476 cases were reported in the past 24 hours.
A total of 579 COVID-19 deaths have already been recorded in the country. Some 6,227 patients have recovered.