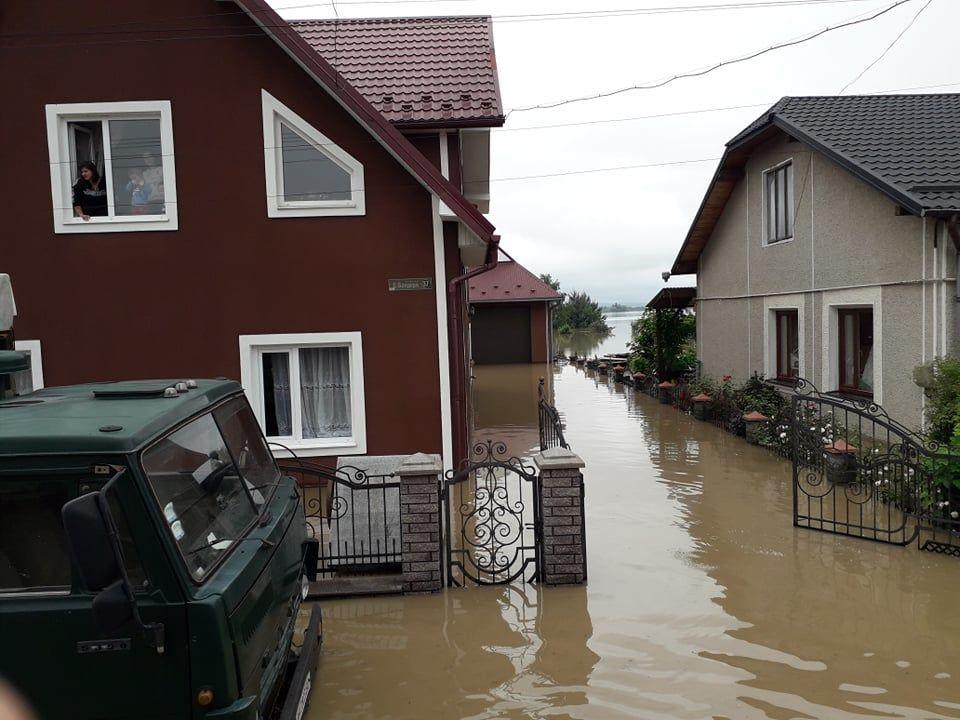 tsn.ua
Ukrainian President Volodymyr Zelensky says traffic on all national roads in flood-affected areas of Ukraine's western regions has been resumed.
"I set a task before the government, and today, at 14:00, the government allocated about UAH 750 million (US$28 million) to restore things," he said during the Pravo Na Vladu ("Right to Power") TV panel show on TV Channel 1+1 on June 25, speaking via video from Ivano-Frankivsk region where he had gone on emergency work trip, according to the president's press service.
Some damaged buildings, President says, cannot be restored, so people will be relocated to other premises. "We need diesel fuel, rubber boats for people, food, and drink water. Because almost everything is flooded," he said, adding people have got everything required.
Read alsoZelensky arrives in flood-hit Prykarpattia before his self-isolation expires
Zelensky reiterated thousands of buildings had been destroyed and about 10,000 ha of agricultural land had been flooded. In addition, roads, dams, and several old bridges were damaged.
"All major motorways have been restored. Officers with the State Emergency Service, the National Guard, the National Police, and the State Road Service are working here. I'd also like to thank the local population – they are working alongside. It will take some time," the president said, adding "people praise the work of our services."
Zelensky has urged for hard work to deal the aftermath of devastating weather.
"Firstly, to restore all settlements and infrastructure. Secondly, to find a comprehensive solution to the problem of flooding and prevent such accidents from happening in the future," he added.