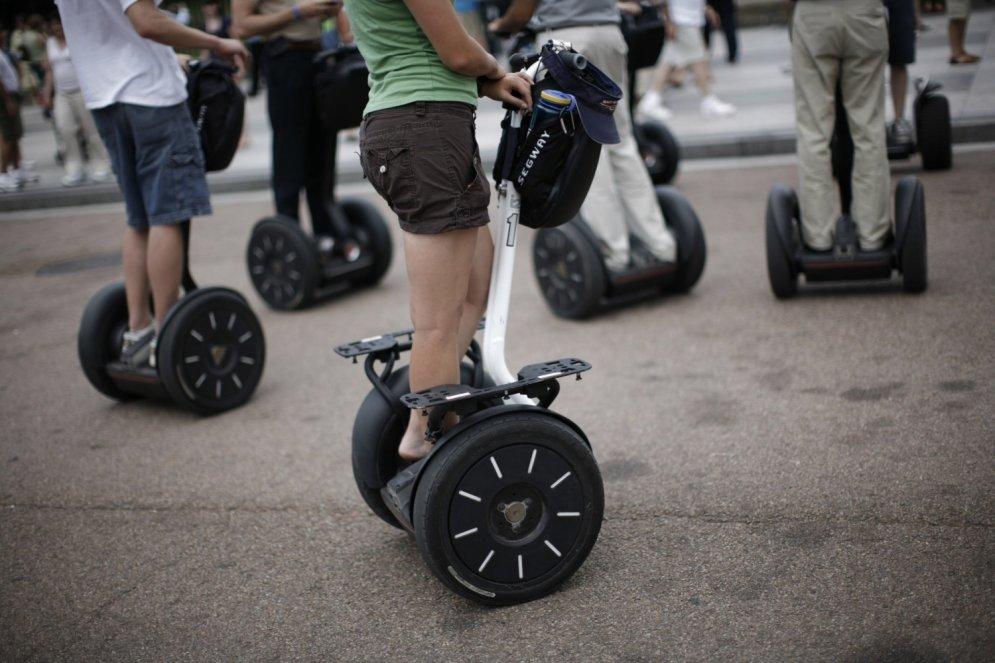 REUTERS
The Verkhovna Rada of Ukraine seeks to finally regulate the use of personal light electric vehicles on Ukrainian roads.
Parliament on Friday, September 4, passed the relevant bill (No. 3023) at first reading, an UNIAN correspondent reports.
New law: details
According to first deputy chair of the Verkhovna Rada Committee on Transport and Infrastructure, Yulia Klymenko, the draft law should "finally fix the status of persons using personal light electric transport. It's about the owners of electric scooters, gyroboards, monocycles, and segways.
Read alsoDUI punishment to be toughened in UkraineMP noted that today "such persons are beyond the legislative field," therefore the bill shall define their legal status, impose obligations and secure rights.
At the same time, the law does not cover the use of such vehicles on sidewalks.
New rules: explained
Owners of personal light electric vehicles will have to ride them on special bike paths, and in their absence – along the edge of the road, along with the general traffic flow.
They will be obliged to maintain their vehicles in sound technical condition and, if possible, install a sound signal and light reflectors.
In dark hours or low visibility conditions such vehicles shall have headlights turned on light reflectors available.
Klymenko noted that the bill also does not provide for certification for such transport.
Restrictions for riders
Users of light electric vehicles shall not hold and use personal communication devices while riding.
Riding under influence shall be banned.
The bill introduces liability for violation of traffic rules by users of personal light electric vehicles.