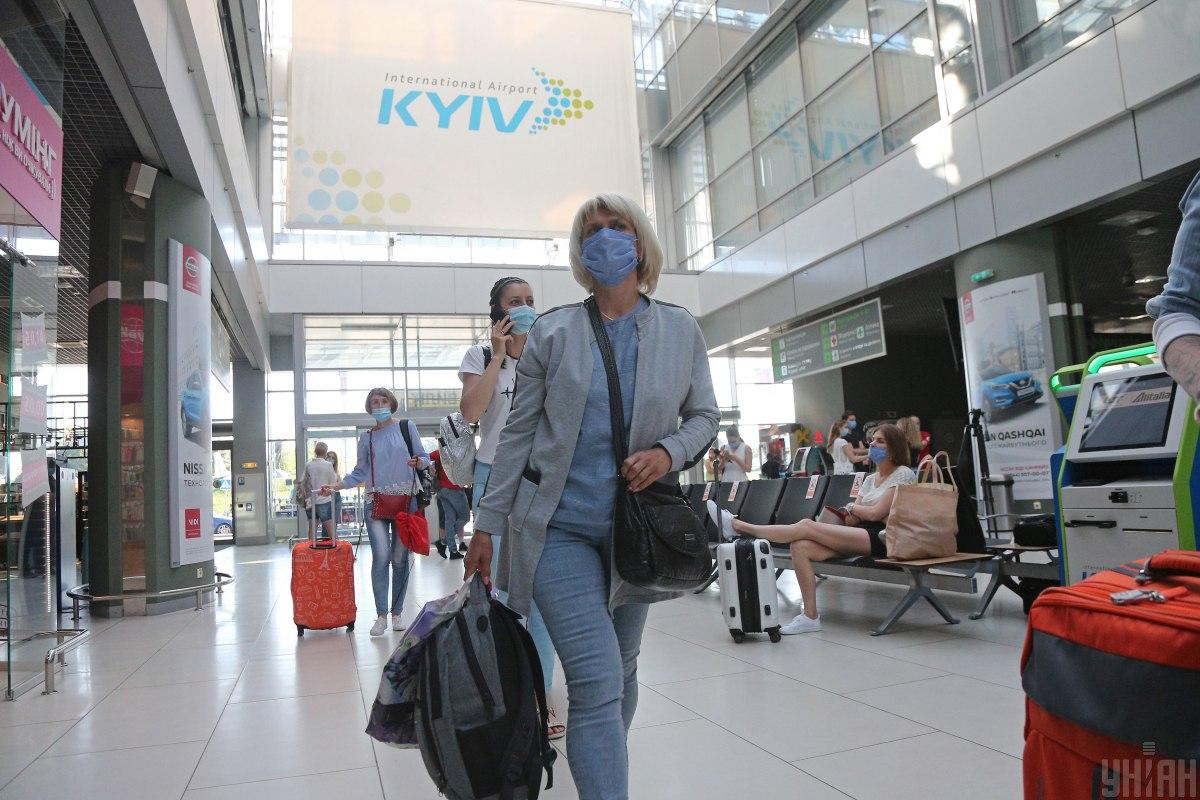 Photo from UNIAN
An entry ban for foreign nationals has lost its effect as of September 28, thus foreigners may freely enter Ukraine.
"The norm that banned the entry of foreigners, according to a government decree, was in effect until 00:00 on September 28, and this norm is no longer valid. In fact, there are no restrictions now in place that were in effect for the period of quarantine to ban foreign citizens from entering the territory of our country," press secretary of the State Border Guard Service of Ukraine Andriy Demchenko told UNIAN.
The official stressed the State Border Guard Service is guided by the norms of legislation regulating the crossing of the state border of Ukraine, and additional decisions that may be valid pending quarantine.
Read alsoCOVID-19: Over 2,600 new active cases reported on Sept 28According to Demchenko, there are no separate requirements for foreign nationals regarding a negative PCR test result, a two-week self-isolation period, or an insurance policy when entering Ukraine.
"As for foreigners, today there are no restrictions regarding their arrival from the red or green zone countries. They had been enforced by the previous government decree. At the moment, there are no additional rules regarding the arrival of foreigners from countries," he said.
Accordingly, new rules come into effect on September 28, replacing the full ban introduced in August.
Ukraine's entry rules
From now on, foreign citizens will adhere to the same rules as Ukrainians returning from abroad.
The rules depend on whether a particular state is on the list of countries with a "significant spread" of coronavirus, that's where the number of new COVID-19 cases per 100,000 people over the past 14 days exceeds the number of such cases in Ukraine.
Therefore, if the epidemic situation in the country of entrants' citizenship or permanent residence is worse than in Ukraine, foreign nationals must:
• Go for self-isolation or take a COVID-19 test upon arrival;
• Download a Diia application in case of self-isolation; and
• Hold a valid insurance policy.
On August 26, 2020, the Cabinet of Ministers extended the adaptive quarantine across Ukraine until November 1.
Then the government imposed a temporary entry ban for foreigners from August 29 until September 28, with a number of exceptions for certain categories of foreign nationals.
One of such exceptions was reportedly made for Belarusian citizens fleeing amid unrest in their country.
Late on Thursday, August 27, the Cabinet declared that the borders would be shut a day earlier, from midnight on August 28.
It was reported on September 25 that Ukraine's government does not plan to extend an entry ban for foreign nationals.