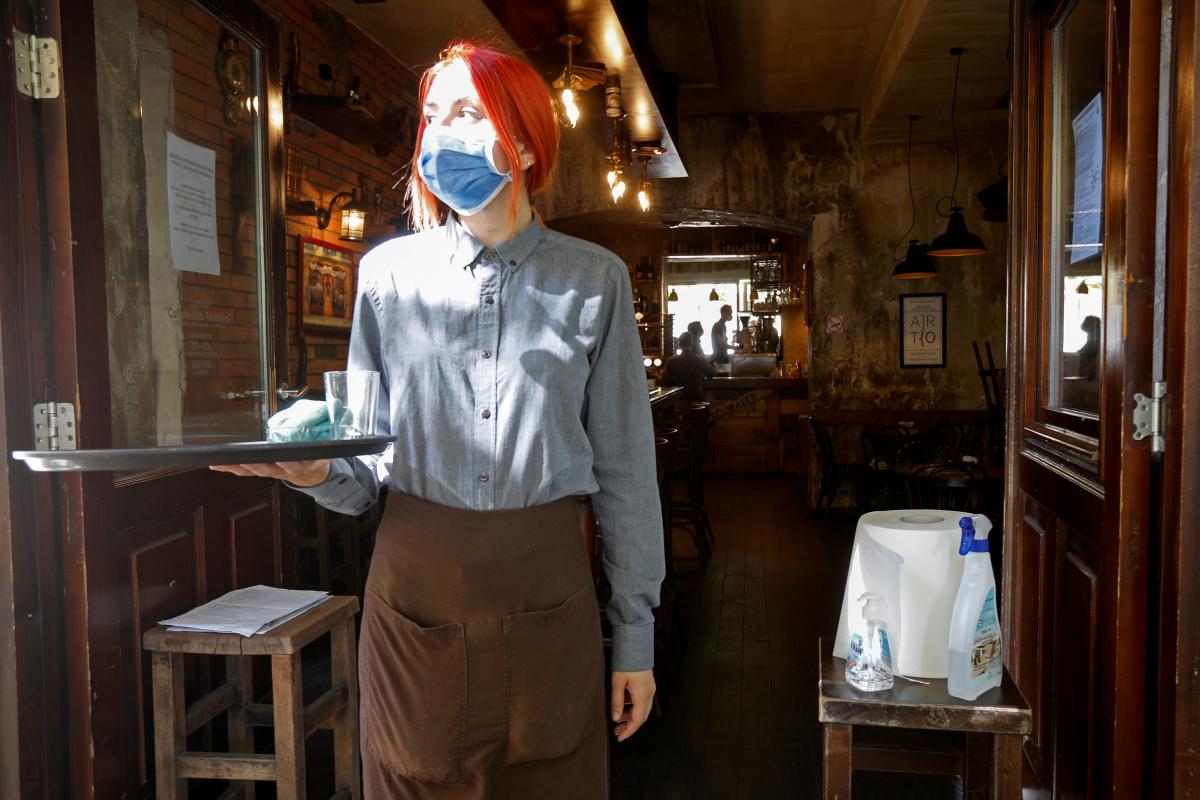 REUTERS
From August 1, changes will be introduced into the adaptive quarantine regulations across Ukraine, says Viktor Liashko, a senior health official.
The quarantine will be strengthened if the incidence rate worsens for five days in a row, Liashko told the NV outlet.
Four colors will be assigned to different zones across the country, depending on the COVID-19 spread rate.
"If a region within five days exceeds national indicators seen before, we will dissect this region into districts and cities of regional significance, and each district will show its contribution to the coronavirus incidence developments. Depending on figures per district or city, it will be marked as green, yellow, orange, or red," explained the official.
Read alsoUkraine to handle possible second wave of COVID-19 with completely different approaches – ministry
Red means the most critical zone," Liashko stressed.
Quarantine will weaken if the incidence is seeing a downward trend for three days in a row, the health official noted.
As UNIAN reported earlier, the Cabinet of Ministers of Ukraine this week decided to extend the adaptive quarantine until August 31.
The initial quarantine restrictions were introduced in Ukraine in March 2020.
The current "adaptive quarantine" provides for a flexible approach to introducing or easing bans in the country's regions.