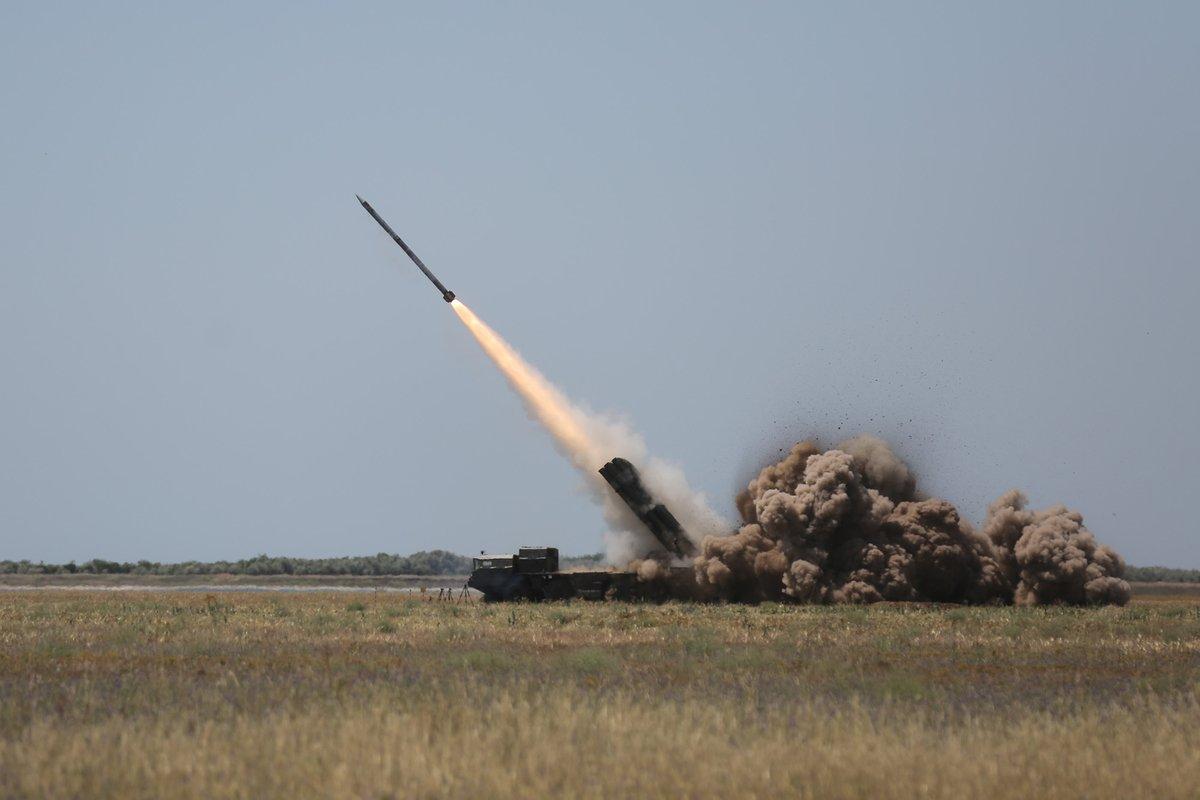 Ukraine NSDC press service
Missile and military aircraft production is among priorities for Ukraine's defense industry, says Oleksiy Danilov, Secretary of the country's National Security and Defense Council.
The Russian Federation attempted to "destroy our entire military and defense sphere, which we have inherited from Soviet times," Danilov told a round table in Kyiv on Wednesday, August 12, according to an UNIAN correspondent.
However, the top security official added, due to the fact that defense enterprises have hired professionals, patriots of Ukraine, Russia's plot failed.
According to Danilov, the decision to set up a Ministry for Strategic Industries and the post of a supervising Deputy Prime Minister was very difficult and adopted with "fierce resistance."
Read alsoUkroboronprom reform: details
"What is being proposed to Mr. Deputy Prime Minister [Oleh Urusky], we have laid down until 2024 – what we must do step by step. Of the key issues that directly concern the [defense] industry is our missiles and our aviation, which has always been very powerful in our country. We urgently need to put everything back on track," he stressed.
Also, Danilov noted that the NSDC sets the task of creating an own-made missile with an operating range of over 1,500 km.
The NSDC secretary noted that this year's UAH 246 billion defense budget was unprecedented throughout all years of Ukraine's independence.
Read alsoExpert tells of upgrades in Ukrainian missiles
Ukrainian missiles and rockets
State-run enterprise Ukroboronprom plans to launch mass production of Ukrainian-made Vilkha-M multiple rocket launcher (MRL) systems from 2021.
Ukraine continues to test its R-360 Neptune land-based cruise missile system.
In May 2020, the SBU security agency detained a Luhansk resident whom Russian intelligence used as a human asset in gathering classified data on Ukrainian modern missile systems.