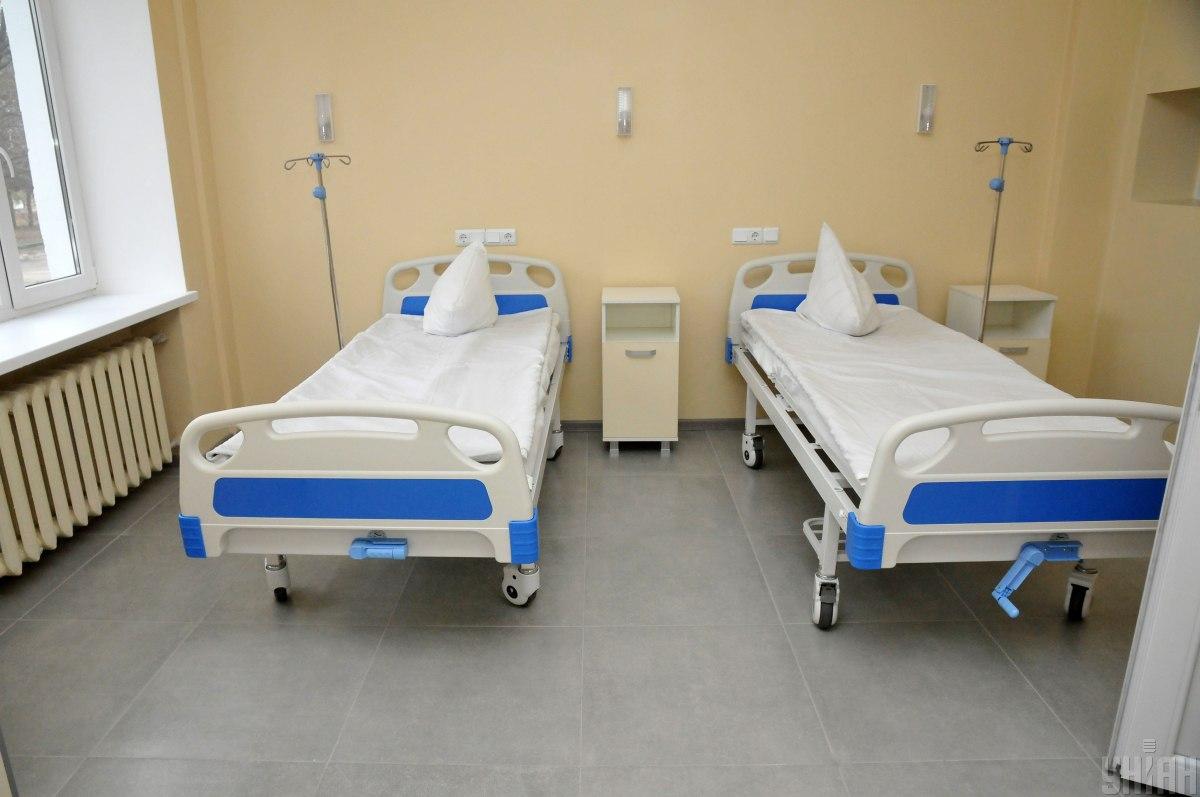 Photo from UNIAN
Ukraine's Chief Medical Officer, Deputy Health Minister Viktor Liashko says hospitals of the second wave are being deployed now over the complicated epidemic situation with COVID-19; there are already 542 patients there, including 64 placed in intensive care units.
"In order to improve quality and efficiency of our health care, 1,118 lung ventilators, 1,742 patient monitors, 917 oxygen generators, 172 mobile X-rays , and 106 gas analyzers have been supplied to the 'first wave' hospitals, which have been providing medical treatment to COVID-19 patients since the start of the epidemic" he said during an online-briefing on July 2.
According to Liashko, the upgrade of hospitals is ongoing, including of those of the so-called "second wave."
"Today 23,353 beds designated for COVID-19 patients in the hospitals of the 'first wave' are ready, of which 3,000 (16%) have already been occupied. In total, there are 1,919 beds in intensive care units, 419 beds (22%) are occupied by COVID-19 patients. Amid some 2,400 ventilators available in the 'first wave' hospitals, 94 are now in use (3.7%)," he said.
Read alsoNumber of infected with COVID-19 in Ukraine may exceed 1 mln – medical expert
Given the complication of the epidemic situation, which is being observed after the relaxation of quarantine measures, the "second wave" hospitals are being prepared, which are gradually being engaged in providing medical care to COVID-19 patients.
"To date, 10,449 beds have been prepared in such hospitals, including 946 beds in intensive care units. There are already 542 patients in the 'second wave' hospitals, including 64 – in intensive care. This primarily concerns Zakarpattia and Volyn regions, where most hospitals of the second wave have been deployed. In recent weeks, there has been a spike in coronavirus cases," he added.
As UNIAN reported earlier, there were 45,887 laboratory-confirmed cases of COVID-19 in Ukraine as of the morning of July 2. They include 1,185 deaths and 20,053 recoveries. Some 889 new cases were recorded in the past 24 hours.
A total of 677,254 polymerase chain reaction (PCR) tests have been conducted.
Ukrainian President Volodymyr Zelensky on June 30 said Ukraine needed to be prepared for the second wave of the COVID-19 epidemic due to the rapid dynamics of the incidence of coronavirus cases.