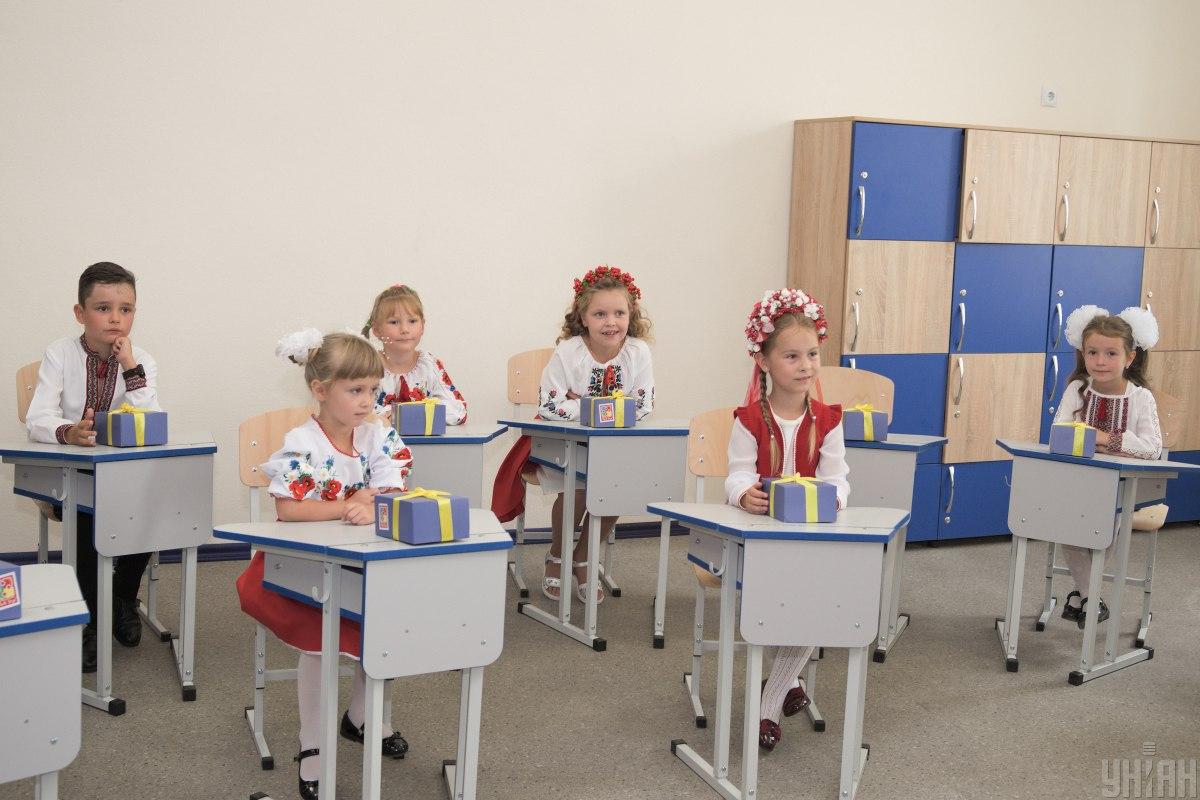 Photo from UNIAN
The Ministry of Education and Science has proposed a mixed form of education in the next academic year, Deputy Minister Liubomyra Mandziy told a Kyiv briefing on Wednesday.
Children could be allowed to take their protective face masks off only during class time, the official explained.
She noted that the Ministry of Education expects to receive as soon as possible from the chief state sanitary doctor a set of approved requirements for compliance with safety measures in educational institutions.
On Thursday, the Prime Minister will hold a conference call with the heads of regional state administrations and chiefs of education departments to discuss preparations for the new academic year, the official said.
"In the near future, a decree of the chief state sanitary doctor will be promulgated, which will lay down the requirements for classroom studies," she added.
The deputy minister has clarified that the document provides for temperature screening (when teachers and students enter the school premises).
Teachers have to wear masks, while students could be allowed to take face masks off during class time, while sporting them during breaks would be mandated as they must "understand the looming threat."
Mandziy recalled that the regions of Ukraine will be divided into four zones ("green", "yellow", "orange", "red") according to the level of COVID-19 spread.
In all zones but the red one, she says, classroom studies will be allowed. At the same time, she said that the ministry would recommend that, by decision of parents and pedagogical community, classes could switch to a mixed form of education.
"But this should be an agreed decision: today it's a certain group of children who attend classes, while tomorrow it's another group. That is, today some use remote technologies, while tomorrow it's the others," the deputy minister explained.
Read alsoUkraine's health minister elaborates on hospitals' readiness for possible second wave of COVID-19
Such form of education, the official suggests, will reduce the number of students in class.
"We will recommend transferring the educational process as much as possible to the schoolyard, outside school walls," she said, stressing that this can be done under favorable weather conditions.
"Under favorable weather conditions, PE lessons should be exclusively held outside, not in gyms," added Mandziy.
She also noted the need for a higher pay to teachers as distance teaching requires more effort.
"Efforts are being made by the government to revise salaries, but it's difficult for me to say when a decision will be made to revise and establish a new tariff scale," added Mandziy.
Read alsoSome 1,505 COVID-19 cases, 42 fatalities reported in occupied Crimea since start of pandemic
As UNIAN reported earlier, the Ministry of Education and Science said earlier that children will be able to return to schools on September 1 if their region is beyond the COVID-19  "red zone".