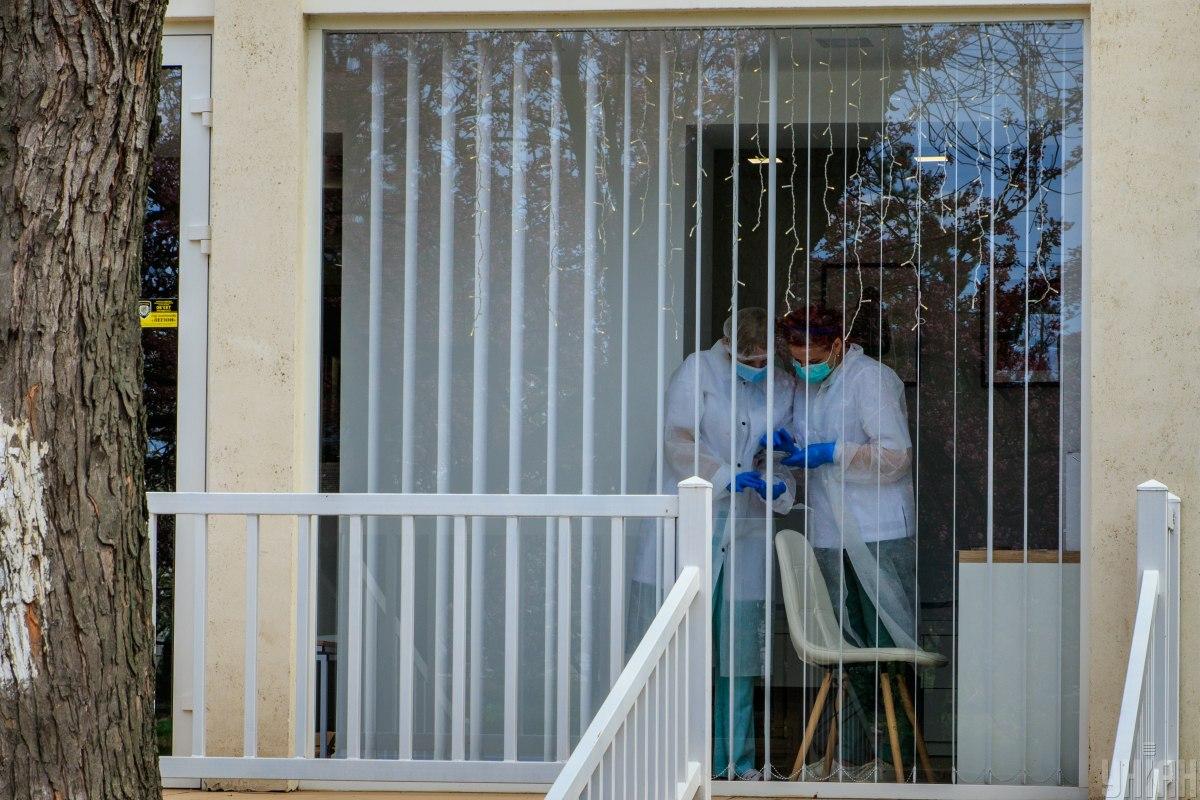 Photo from UNIAN
Ukraine's troubled health care system has been overwhelmed by COVID-19, even though it has reported a relatively low number of cases — 15,648 infections and 408 deaths as of Monday.
Nowhere is the problem more evident than in western city of Chernivtsi, with 2,324 confirmed infections in the city and the surrounding region. It is considered a hot spot of contagion, along with another western city, Ivano-Frankivsk, 100 kilometers (60 miles) away, and the capital, Kyiv, ABC News reported citing the Associated Press.
Thousands of Ukrainians who had temporary jobs in Europe have returned home amid the pandemic and some brought the virus back with them.
As COVID-19 patients flood into the struggling hospitals, some doctors and nurses must buy their own protective gear or use improvised equipment. Many of them are getting sick: medical workers account for about a fifth of all coronavirus cases in Ukraine.
The crisis could not have struck at a worse time for Ukraine as ongoing health care reforms begun before President Zelensky took office have slashed government subsidies, leaving hospital workers underpaid and poorly equipped.
The health care reform also sought to replace the old rules that allowed patients to choose their own doctors and consult with specialists with a system empowering family doctors to direct patients to other experts. But the new system has failed to work properly amid the outbreak.
"Family doctors have refrained from dealing with the problems," said Ivan Venzhynovych, a 51-year-old therapist in Pochaiv, a town in western Ukraine. "Doctors don't visit patients, they give consultations over the phone. Everyone is afraid of getting the virus."
Aware of the health care problems, authorities began a strict coronavirus lockdown on March 12, complete with police patrols and tight restrictions on using public transportation. Farmers, businessmen and others have been pushing authorities to ease the rules, while doctors fear that the easing it will lead to a new wave of contagion.
"Ukraine was completely unprepared for the epidemic, and it's a big question if it's ready now," said Dr. Oleh Stetsiuk, a pathologist in the western city of Ternopil.
Read alsoZelensky: medics beg for help, while Ukrainian health care system "one step short of a coma"
"They don't give us a penny to improve sanitary conditions," Stetsiuk said. He says he conducts autopsies on patients killed by the virus outdoors behind his hospital because its morgue lacks the proper air and water filtration system, adding that the authorities rejected his plea to provide a tent for the autopsies, citing a lack of funds.
The government used to subsidize things like wages for medical workers and hospital utility bills, but under a second stage of the reforms that began last month, there will be further cuts to of the already-limited state funding. Under the new rules, the state doesn't fully cover the cost of treatment. It only pays the equivalent of $780 for treating a stroke patient, while experts estimate the cost at $2,000-$3,200.
Limited state funds have resulted in low wages. ICU doctors have monthly salaries ranging from $148 to $174, while nurses get $111.
The new system also redistributes subsidies among hospitals, with the most money going to those with more patients, putting many smaller and specialized clinics on the verge of closure.
Zelensky has vowed to revise the reforms, saying that it otherwise could lead to the closure of more than 300 hospitals, leaving 50,000 medical workers jobless.