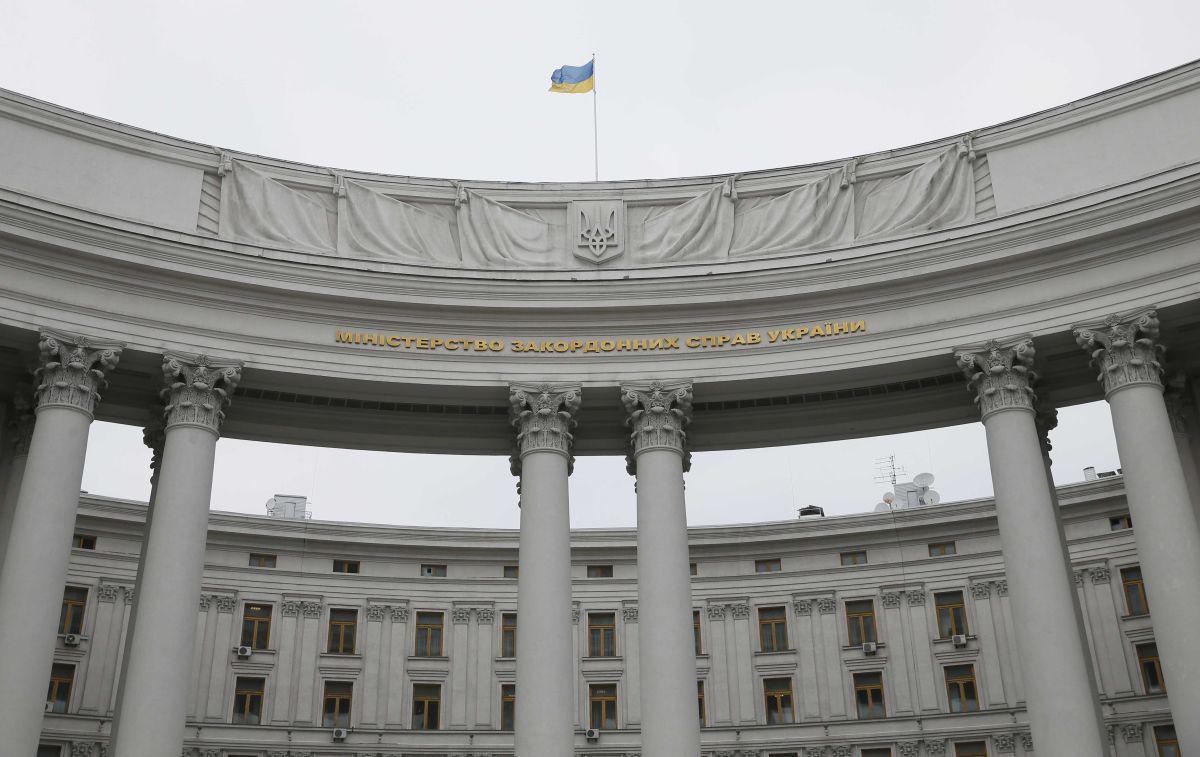 The Ministry of Foreign Affairs of Ukraine / REUTERS
The Ministry of Foreign Affairs (MFA) of Ukraine has commented on Belarusian President Alexander Lukashenko's accusations against Ukraine of meddling in the country's internal affairs.
Read alsoLukashenko accuses Ukraine of interfering in Belarus' internal affairs"An exhaustive response to the reproaches of certain politicians about Ukraine's alleged involvement in organizing protests in the Republic of Belarus was given by Ukrainian Foreign Minister Dmytro Kuleba yesterday. In particular, he noted that Ukraine had not been engaged, was not engaged, and would not be engaged in any subversive activities against Belarus," the ministry said in a statement on September 3.
"In connection with another false accusation of interference in the internal affairs of Belarus, voiced by A. Lukashenko, we call on our Belarusian friends and partners not to succumb to information provocations, so as not to fall into the trap of propaganda and fakes," reads the statement.
The ministry added that "there is no need to look for enemies where they do not exist."
On September 3, Belarus President Alexander Lukashenko accused Ukraine, Poland, Lithuania, and the Czech Republic of meddling in the country's internal affairs.
According to him, the situation in Belarus is greatly influenced by foreign interference in domestic affairs of the country and external control over street protests, BelTA reported.
Belarus protests: background
On August 9, presidential elections were held in Belarus. The country's Central Election Commission announced the final election results. In particular, 80.1% of voters supported incumbent President Alexander Lukashenko, 10.1% voted for Svetlana Tikhanovskaya, 1.67% for Anna Kanopatskaya, 1.2% for Andrey Dmitriev, and 1.14% for Sergei Cherechnya. Some 4.59% voted against all candidates.
Thousands of residents of Belarus took to the streets to protest what they believe is a rigged vote count. Riot police violently cracked down on protesters.
Belarus' Ministry of Internal Affairs said about 7,000 protesters had been detained in different cities since August 9. On the evening of August 13, the authorities started to release detainees.
On August 14, the European Union announced it did not recognize the outcome of the presidential elections in Belarus and on August 19 leaders reportedly agreed on sanctions to be introduced over election rigging and violence against protesters.
The March of Freedom, the largest protest in the history of Belarus, took place on August 16 in Minsk. Hundreds of thousands of people joined in.
On August 20, the Prosecutor General's Office opened a criminal probe into the attempt by the opposition to "seize power."