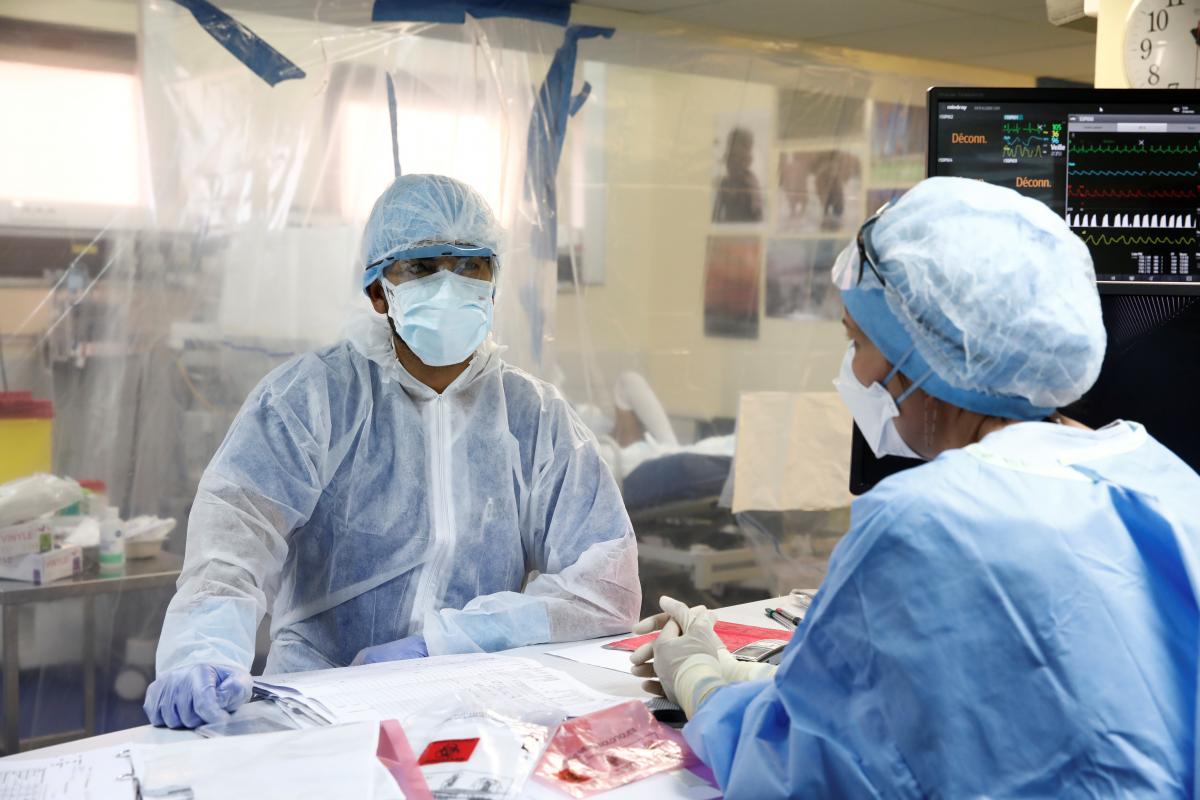 REUTERS
Prime Minister Denys Shmyhal has stated that another wave of COVID-19 is starting in Ukraine.
"Today about a thousand new cases were confirmed by testing. This is a very alarming signal for all of us," PM Shmyhal told a Cabinet meeting on Friday, according to an UNIAN correspondent.
According to the head of government, two regions of Ukraine are already over the 50% limit of COVID-19-related hospital load that allowed quarantine easing.
"Medics say that this is the result of non-compliance with quarantine rules, social distancing, failure to wear face masks and sanitize," Shmyhal said. "Today we are seeing the start of the next […] wave of morbidity."
Read alsoUkraine's Health Ministry: Kyiv, nine regions not ready for further quarantine easing
The only rescue, Shmyhal says, is social distancing, sanitizing, face masks, and compliance with all the rules introduced by the health ministry.
"Despite the fact that it's summertime and there's the sun shining, the coronavirus is resistant to heat and ultraviolet, and it's claiming more lives," said Shmyhal.
As UNIAN reported earlier, on the morning of June 19, Ukraine reported a total of 34,984 lab-confirmed COVID-19 cases, including 985 deaths and 16,033 recoveries.
A record 921 new cases were recorded in the past day.