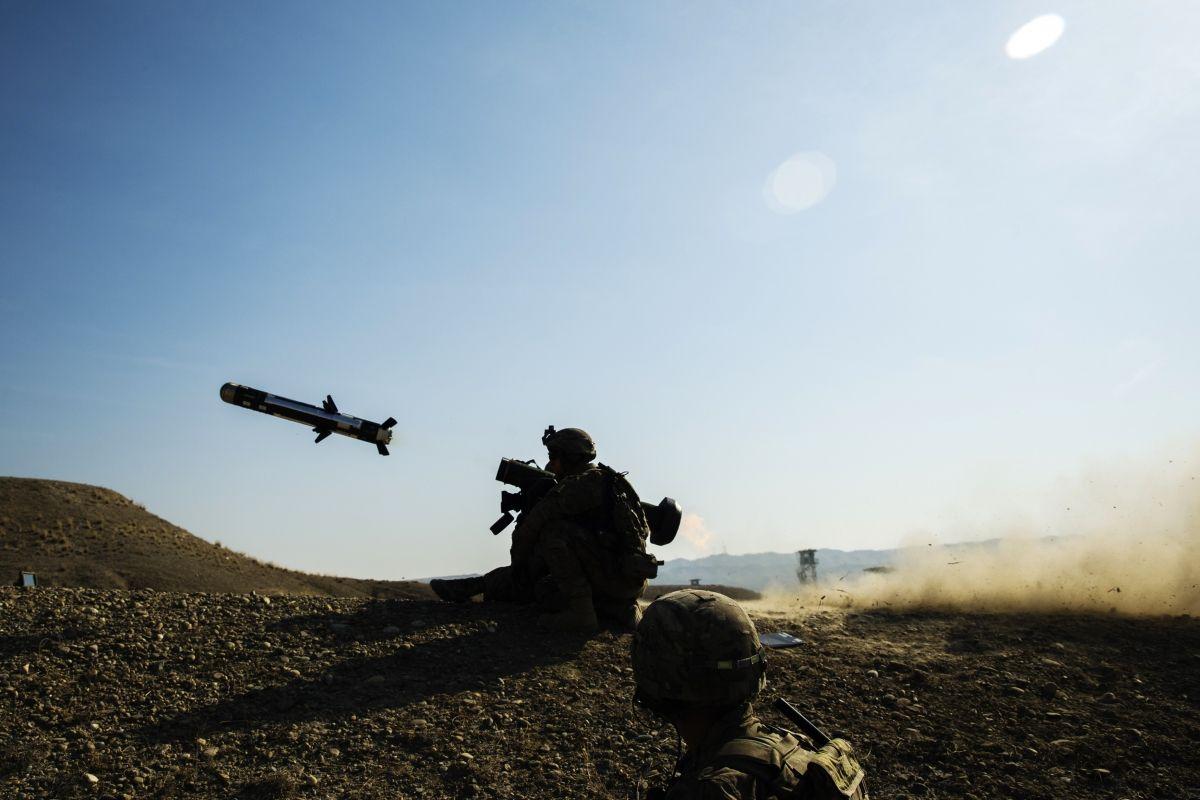 REUTERS
Chief of the General Staff of the Armed Forces of Ukraine Ruslan Khomchak has said the Ukrainian military serving in the zone of the Joint Forces Operation (JFO) in Donbas will get Javelin anti-tank systems previously delivered as part of the U.S. lethal aid to Ukraine.
According to Khomchak, one of the brigades, which is completing its training before being deployed to for a mission as part of JFO, is actively practicing the use of Javelins.
"The military are working out skills in teams operating these anti-tank systems. I personally want to make sure that our troops are able to effectively use these anti-tank systems. Now we have much more U.S.-made anti-tank systems," he said in an interview to the Ukrainian Defense Ministry's ArmyInform news agency.
"By the way, we also have more operating teams. How many do we have? It's a secret. I can only say that each brigade set to be deployed in the JFO zone will be armed including by Javelins," Khomchak said.
Read alsoU.S. Javelin anti-tank missiles delivered to Ukraine, defense ministry confirms
"In addition, during the preparation of this brigade for the next rotation, we will also work out the use of [Turkish-made] Bayraktar unmanned aerial vehicles to destroy combat targets," he added.
Khomchak said the Armed Forces of Ukraine are paying much more attention to training troops for urban warfare offensive action.
"We have learned over the six years how to defend well. But the Army should be trained, it should be able to advance day and night, under any weather conditions. I set this task a year ago. After all, the Army should be fully prepared for various scenarios...," he added.
As UNIAN reported earlier, the Ukrainian Armed Forces received the first batch of U.S. Javelin anti-tank missiles.