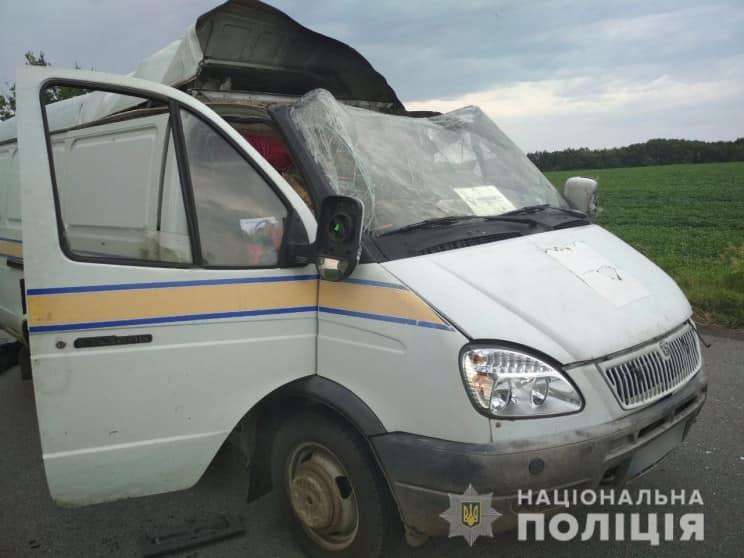 A car bomb was planted on the van / Photo from the National Police
The Prosecutor General's Office (PGO) in Ukraine has reported that four suspects in a bomb attack on an Ukrposhta cash-in-transit van in Poltava region have been detained.
"The National Police have identified four individuals suspected of an Ukrposhta vehicle robbery, attempted murder of employees of the company and the stealing of UAH 2.75 million, or US$102,117," the PGO whose Poltava unit provided the procedural guidance of the investigation said on its website on July 10.
Read alsoFive people injured in hand grenade blast in Odesa region (Photos)
The suspects are facing the punishment from 10 to 15 years in prison under Part 4 of Article 187, Part 2 of Article 15, clauses 1, 6, 12 of Part 2 of Article 115 of the Criminal Code of Ukraine.
"Three men were traced in Kyiv, another one in Lubny. All of them are residents of Poltava region. They have been served with the notice of charges and are facing a preventive measure in the form of police custody," it said.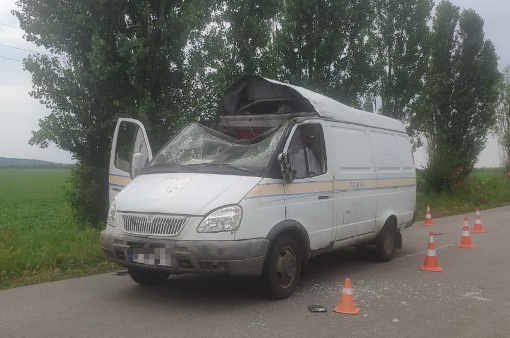 Two men inside the van were injured / Photo from the PGO
As UNIAN reported earlier, unidentified persons blew up a cash-in-transit van near the village of Tyshky in Poltava region on the morning of July 7, seized over UAH 2.7 million and a security guard's gun. An improvised explosive device had reportedly been planted on the vehicle and exploded above the driver's head. Two men in the car were injured; the driver is currently in the intensive care unit.
The GAZelle van belongs to Ukrposhta, Ukraine's national postal operator.
The Pension Fund of Ukraine told UNIAN that the van was to transport cash to pay pensions to residents of Poltava region's Chornukhy and Lokhvytsia districts.