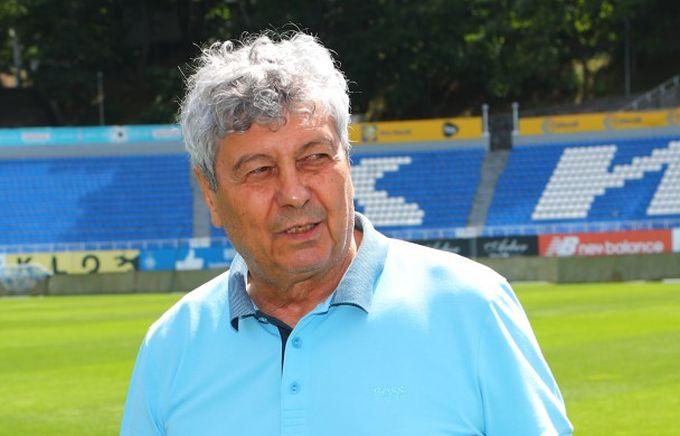 Mircea Lucescu / FC Dynamo Kyiv
Mircea Lucescu has reportedly made a U-turn on his earlier decision to accept the offer of FC Dynamo Kyiv owners' offer to take the helm of a legendary Ukrainian club, a Romanian publication claims.
Lucescu, 74, reportedly explains his move with massive hostility on the part of the club's fans who fiercely opposed the appointment of their long term rival Shakhtar Donetsk's ex manager, Romania's gsp.ro reports.
Read alsoOfficial: Mircea Lucescu becomes FC Dynamo Kyiv manager (Photo)
"Unfortunately, I decided to turn down cooperation with Dynamo Kyiv. I thank the Surkis family for their trust, but I can't start working in an atmosphere of hostility, especially that coming from the ultras group whose support is so important for the team," the publication quotes Lucescu as saying...
"I can't put up with fans who act against the interests of the club," the Romanian expert emphasized, noting that it was time for Dynamo to make a change that could bring the club back to its former level. He also said that never before had he encountered such an attitude: "I've never been a coward. As proof, after Galatasaray I worked at Besiktas, and after Dynamo Bucharest I worked at Rapid Bucharest. These clubs' fans, too, have a serious feud. But they were able to accept me with their arms wide open. And thanks to their support, I was able to win titles in these countries."
According to Lucescu, he sought to return to Ukraine, where he had been working "with great pleasure," but money wasn't important to him: "I wanted to compete and keep the stands electrified. Ukraine deserves it."
"Dynamo have not yet officially confirmed Lucescu's resignation.
At the same time, a Ukrainian sports journalist Ihor Tsyhanyk, who said he personally spoke to Lucescu, reports that the decision to quit is not final.
Lucescu is reportedly yet to meet with Dynamo President Ihor Surkis, who is not so far aware of Lucescu's motivation, before making a final call.
Surkis is set to assure Lucescu, the reporter says, that he is ready to work with him at FC Dynamo Kyiv.
"The conversation will be very difficult. What the decision will be is not yet clear," the report reads. "To sum up, Lucescu said this was not his final decision. He will make it once he's had a conversation with the Dynamo president."
UPDATE: In a comment to Ihor Tsyhanyk over the phone, Ihor Surkis has refuted the news about Lucescu's resignation.
As UNIAN reported earlier, the ex-Shakhtar coach was introduced as Dynamo head coach on  July 23.
Lucescu's longtime assistant has earlier refused to join Lucescu on the Dynamo job.
From 2004 to 2016, Lucescu was at the helm of Dynamo's most principled rival FC Shakhtar Donetsk.
After that, he worked with Russia's Zenit St Petersburg and Turkey national team.