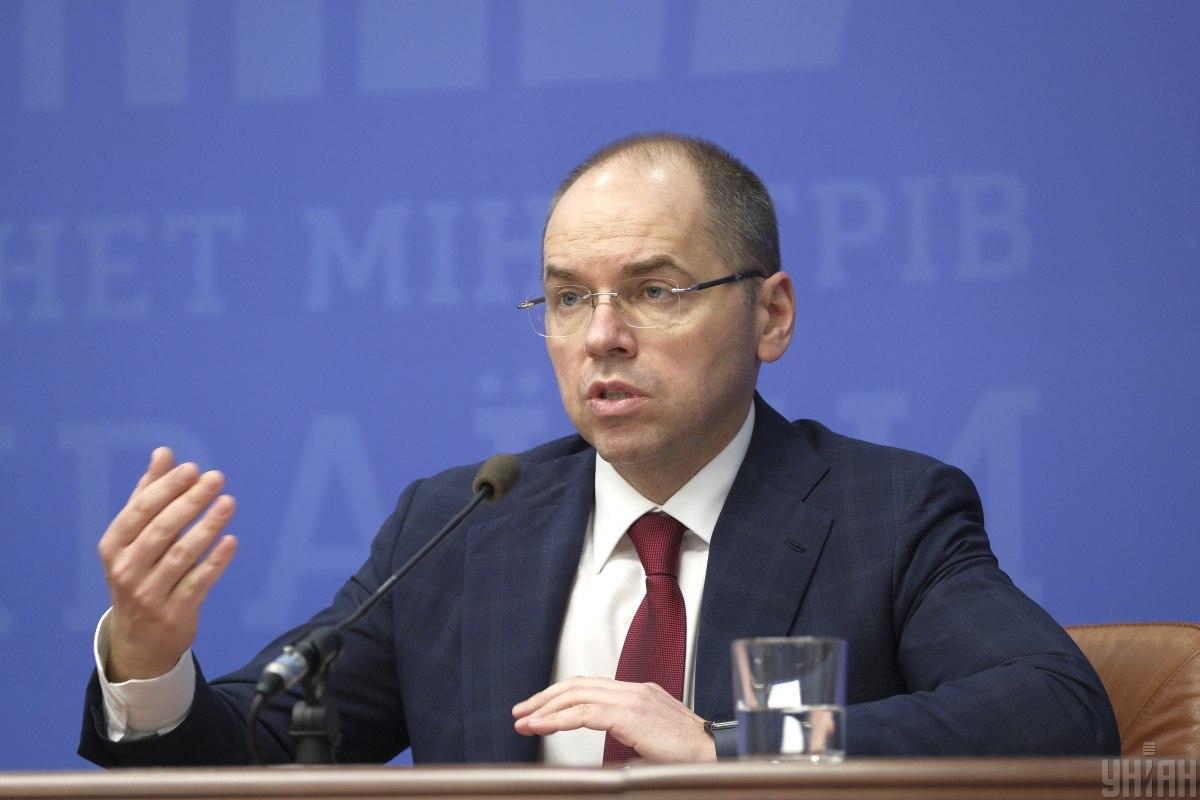 Photo from UNIAN
Ukraine should resume production of its own vaccines, while it is also possible to eventually create a Ukrainian vaccine for coronavirus, says Health Minister Maksym Stepanov.
"I affirm that we must definitely create our own vaccine production. Ukraine must ensure full supply of its vaccines. This isn't a quick path so this can't be done in six months, but our manufacturers are ready. At least three manufacturers we talked with have appropriate capacities to produce vaccines," Stepanov told Ukraine 24 TV channel.
Primarily, this is about vaccines for diphtheria, measles, tetanus, and the like, Stepanov said, adding that this is a "biosafety issue."
"COVID-19 showed that we must have our own production. Even if it will be more costly at the first stage. [These three companies] say: we are ready to do this, please give us a government order for several years in advance. I believe that this must be done. I believe MPs will definitely support it," said the health minister.
Commenting on the situation with the coronavirus vaccine, Stepanov noted that now Ukraine can count on 8 million doses.
"We have joined the global COVAX initiative. The initiative has created a corresponding alliance for vaccine access... We have already received confirmation that we can count on 20% of Ukraine population, that is, 8 million doses, within the alliance. Besides, we are negotiating with all the world's major vaccine manufacturers. Of course, there is a long line for the vaccine," said Stepanov.
Speaking about the possibility of buying a "Russian vaccine", Stepanov said the issue is off the table as such at the moment: "That's because any vaccine, in order to be recommended, has to be safe."
"For any vaccine to be registered, it must pass certain stages of clinical trials. And these stages are stretched out in time. There's no evidence globally that the vaccine they are talking about in Russia has passed all stages, especially the third stage of clinical trials," the minister said, according to RFE/RL.
He also admitted the possibility of creating a Ukrainian vaccine against coronavirus.
"We must have our own production, we need to give our researchers a chance, we have talented people, and we will produce them... We start with those [foreign] vaccines, but at the same time – may not be so fast – we could also count for a coronavirus vaccine made in Ukraine," Stepanov said.
COVID-19 in Ukraine: Latest