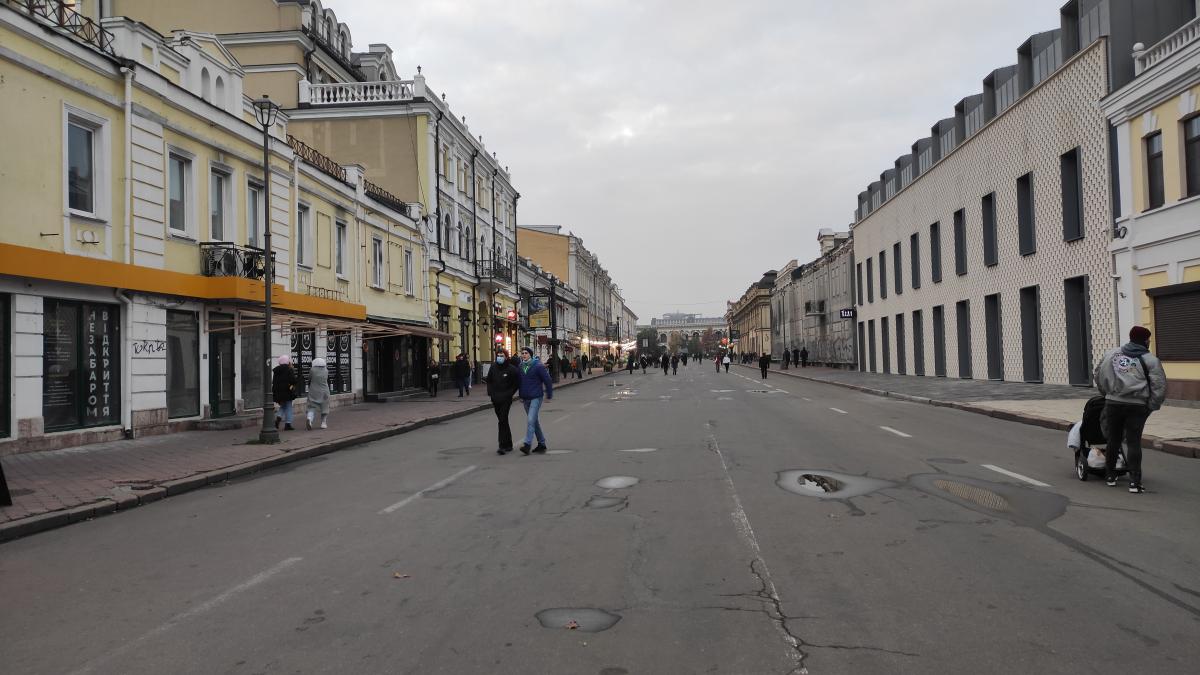 Photo from UNIAN
The Cabinet of Ministers has reacted to the initiative voiced by a number of people's deputies to abolish the recently introduced weekend quarantine.
Minister Oleh Nemchynov says government members at a Tuesday meeting of the Verkhovna Rada will explain the logic of restrictions imposed.
"Tomorrow we will report on the situation in accordance with the decision that was agreed upon at the conciliation council," Nemchynov said on the air of Ukraine 24 TV channel.
"The government intends to attend the meeting; we will explain the logic, provide exhaustive answers to possible questions on the part of deputies. Depending on the decision adopted, we will implement it in a legitimate manner," he said.
Read alsoEffectiveness of "weekend quarantine" to become clear in about two weeks – health ministryAccording to the minister, the analysis conducted by the National Security and Defense Council as regards quarantine bans indicates decreased social activity of Ukrainians on Saturday by 18%, and on Sunday by 2%.
"This is the first result that we see. In my opinion, this is a good step towards breaking the chain of morbidity. We will watch how things develop further to draw conclusions," the minister said.
He added that in some cities, managers who have been fined for violating quarantine are forwarding their fines to executives who decided to allow work despite restrictions. They claim they have been misinformed by their executives.
Weekend quarantine in Ukraine
Due to the growing daily incidence of COVID-19, the Cabinet of Ministers on November 11 decided to introduce weekend quarantine nationwide. It is due to be enforced every Saturday and Sunday from November 14 to November 30. Only grocery stores, pharmacies, post offices, vet pharmacies, medical facilities, and gas stations shall be allowed to work on weekends.
The unpopular move caused a wave of discontent among business owners and their employees.
Mayors of a number of cities, including Lviv, Zhytomyr, Ternopil, Cherkasy, ​​Dnipro, Odesa, and Ivano-Frankivsk, said their cities would defy the Cabinet's instruction to introduce weekend bans.
Tomorrow, the Verkhovna Rada will consider the issue of canceling the restrictions provided for by the weekend quarantine.