Daniele De Rossi had been dropped for the match against the Netherlands but came back with a goal against France to help seal a 2-0 victory and qualification for the Euro 2008 quarter-finals, according to Goal.com.
"I`m happy - aside from my rather fortunate goal - with my showing, and that of the entire side," he beamed.
"We fought back when times were hard and achieved a qualification that some deemed almost impossible."
After the victory, Italians were just happy. Having thanked their fans, the majority of players were returning to their dressing rooms in underwear - because the uniform of the national combined team was thrown to the tribunes as souvenirs.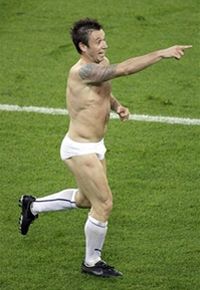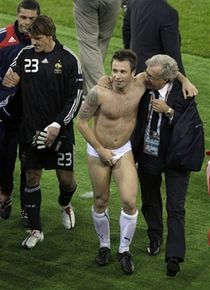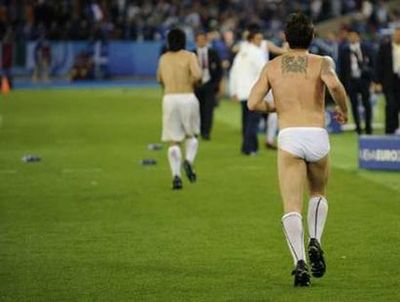 Photos by AP and Reuters