Ukrainian gymnast wins men's rings bronze
13:25, 18 August 2008
Sport
Chinese gymnast Chen won the gold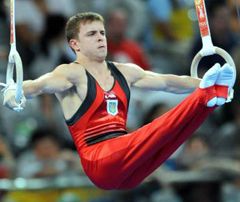 Ukrainian gymnast Oleksandr Vorobiov won men`s rings bronze at the Beijing Olympics. Beijing, August 18
Ukrainian gymnast Oleksandr Vorobiov won men`s rings bronze at the Beijing Olympics on Monday, according to the Olympic Games Official web site.
Chinese gymnast Chen Yibing claimed the men`s rings title with 16.600 points. Chen`s compatriot Yang Wei took the silver with 16.425 points, while Oleksandr Vorobiov from Ukraine got the bronze with 16.325 points.
That made China five-for-five men`s gymnastics gold medals awarded so far at the National Indoor Stadium though in Monday`s final men`s event, the vault, no one from China qualified.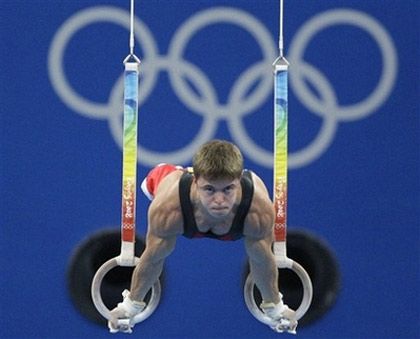 If you see a spelling error on our site, select it and press Ctrl+Enter