President of UEFA Michel Platini believes that Ukraine and Poland have already won Euro-2012 championship.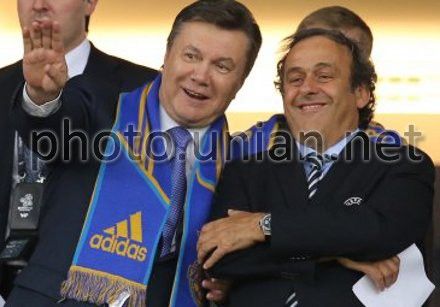 Platini complimenting countries, which host Euro-2012
Ukrainska Pravda
with reference to The Independent British newspaper reports this.
According to the words of M. Platini, Ukraine and Poland "have already won the European championship", in spite of the fact that Poland did not get to quarterfinal, and Ukraine will have to play for reaching quarterfinal with England.
"Everything is not perfect, but I am very very glad. Poland and Ukraine coped with it…They have already won Euro", - said M. Platini, According to the words of UEFA President, both countries have a reason to be proud of themselves.