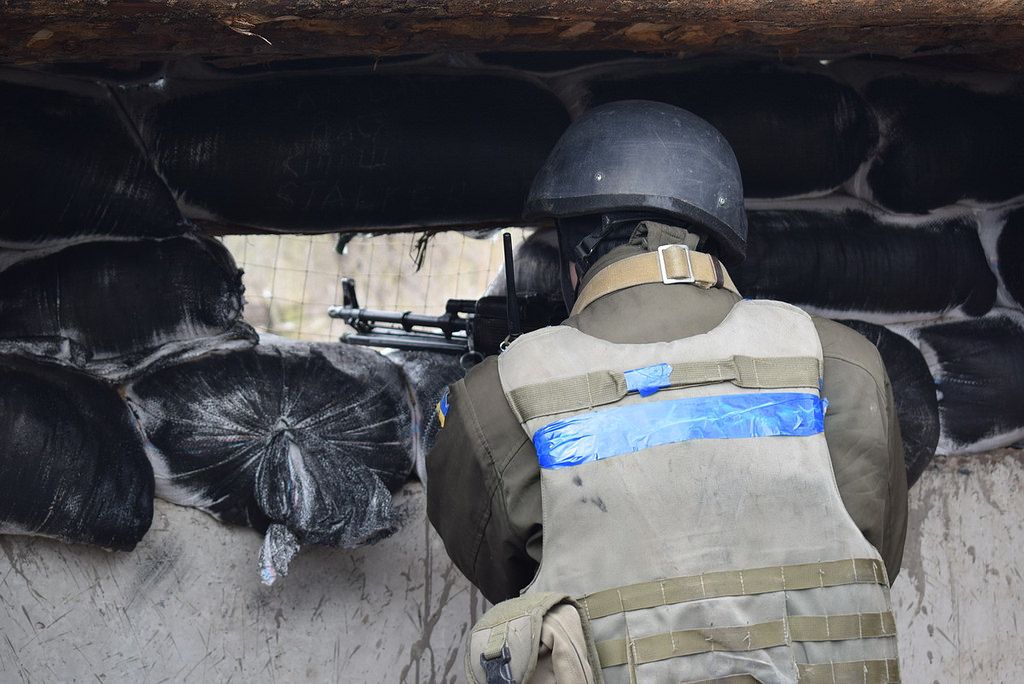 Photo from the Ministry of Defense of Ukraine
Colonel-General, First Deputy Secretary of the National Security and Defense Council Mykhailo Koval, who served as Acting Defense Minister from March 25 to July 3, 2014, says the Ukrainian army was demoralized when Russia unleashed aggression against Ukraine and the military were not ready to shoot at the enemy.
Read alsoEx-Russian MP: Yanukovych got $1 bln for refusal to join EU"When [so-called former 'Defense Minister' of the self-proclaimed 'Donetsk People's Republic' Igor] Girkin's people shot at SBU officers near the town of Slovyansk and killed Alpha task force members, soldiers of the Armed Forces of Ukraine from a unit of the 80th Air Assault Brigade doubted whether to shoot at those mercenaries or not. They were not ready for this. The Alpha captain was already dead, they were under fire, but they were thinking whether they needed to respond," Koval said during interrogation at court hearings on ex-president Viktor Yanukovych's treason case in Kyiv, according to an UNIAN correspondent.
"I'll give you one example: [Russian-backed] separatists came to the village of Olenivka, fraternized with them [Ukrainian troops], drank vodka together, and then shot them like pigs," he added, stressing that "the army was demoralized."
As UNIAN reported earlier, Yanukovych is charged with treason, complicity with the Russian authorities, deliberate actions committed to redraw the state border of Ukraine in violation of the Ukrainian Constitution. He is also accused of waging an aggressive war.
The judicial panel of Kyiv's Obolon district court on June 29, 2017, satisfied the prosecution's request for the trial of Yanukovych in absentia.