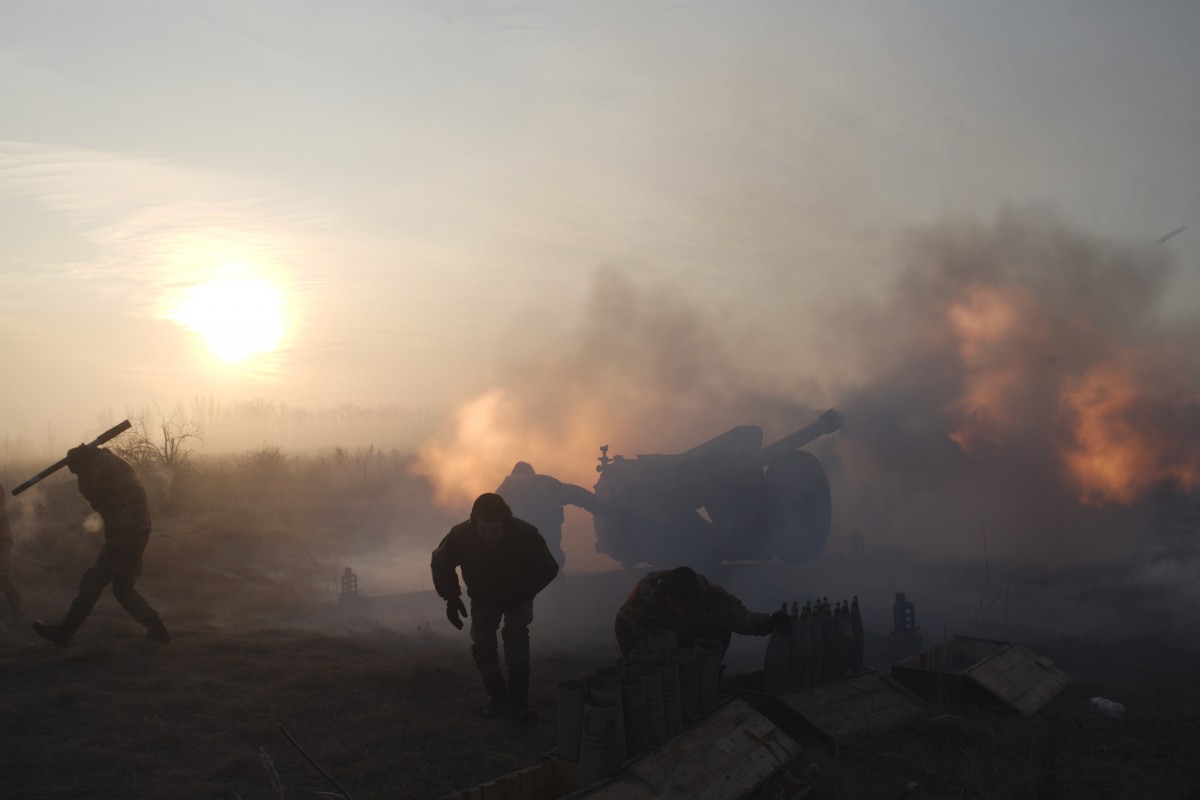 An illustrative image / REUTERS
One Russian fighter has been killed, another one has been injured in an explosion of a militant-planted landmine near the Svitlodarska Duha bulge in Donbas, eastern Ukraine.
The two fighters are from the so-called 7th separate motorized rifle brigade of illegal armed formations deployed in the occupied areas, the press center of the Anti-Terrorist Operation (ATO) Headquarters said.
Read alsoDonbas war update: Russian-led forces engage tank, 122mm artillery to attack Ukraine in past day"Both mercenaries have turned out to be citizens of the Russian Federation. One of them – Vladimir Vladimirovich Lyubinov, a resident of Krasnodar Krai, born in 1988 – was killed. The other was Sergey Valeryevich Mikhailov, born in 1972, a resident of the city of Astrakhan (Address: Vodnikov Str., ap. 55), had wounds caused by a landmine explosion," the ATO HQ said on Facebook on Sunday, February 18.
The incident happened on the same day, it said.
The Headquarters of Ukraine's military operations did not rule out that pro-Russian media outlets might try to blame the ATO forces for violating the Minsk agreements and would probably impute these casualties to the Ukrainian army.
The ATO HQ said it was checking whether the two Russians belonged to the regular troops of the Russian Federation.
As the ATO HQ said earlier, one Ukrainian soldier was wounded in shelling in Donbas on Sunday, February 18.