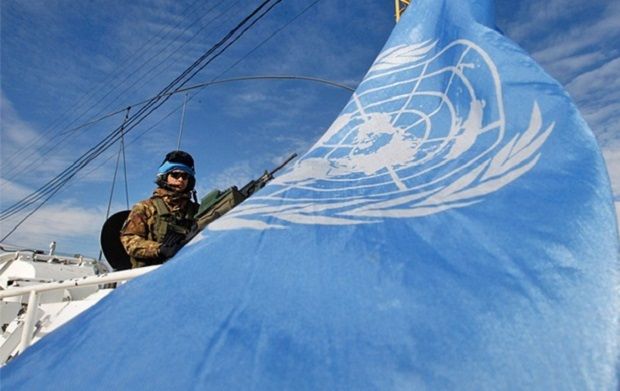 REUTERS
Director of the "Ukrainian Barometer" sociological service, political scientist and sociologist Viktor Nebozhenko has said modern history shows that the deployment of a peacekeeping mission in any conflict zone results if the final sharp outbreak of violence between warring sides.
He stressed that there is a great risk that the deployment of peacekeepers to Donbas will be discredited by some monstrous provocation on the part of Russia, Glavred reports.
Read alsoUkrainian military intel: About 200 Russian officers arrive in occupied Donbas"Just like Serbia did a massacre in Srebrenica, killing 6,000 Muslims... Speaking in Valdai in October 2017, Russian President Vladimir Putin bluntly said that an attempt to oust separatists and Russian troops from Donbas would lead to a horrible massacre. That is, the Kremlin directly says that, if peacekeepers emerge and Ukraine returns to the occupied territories of Donbas, the process will be discredited through a massive slaying of local separatists and all sorts of [mercenaries from] private military companies," the expert said.
Nebozhenko added that by a possible provocation, Russia will try to show the world that neither the Ukraine government nor peacekeepers are able to save separatists.