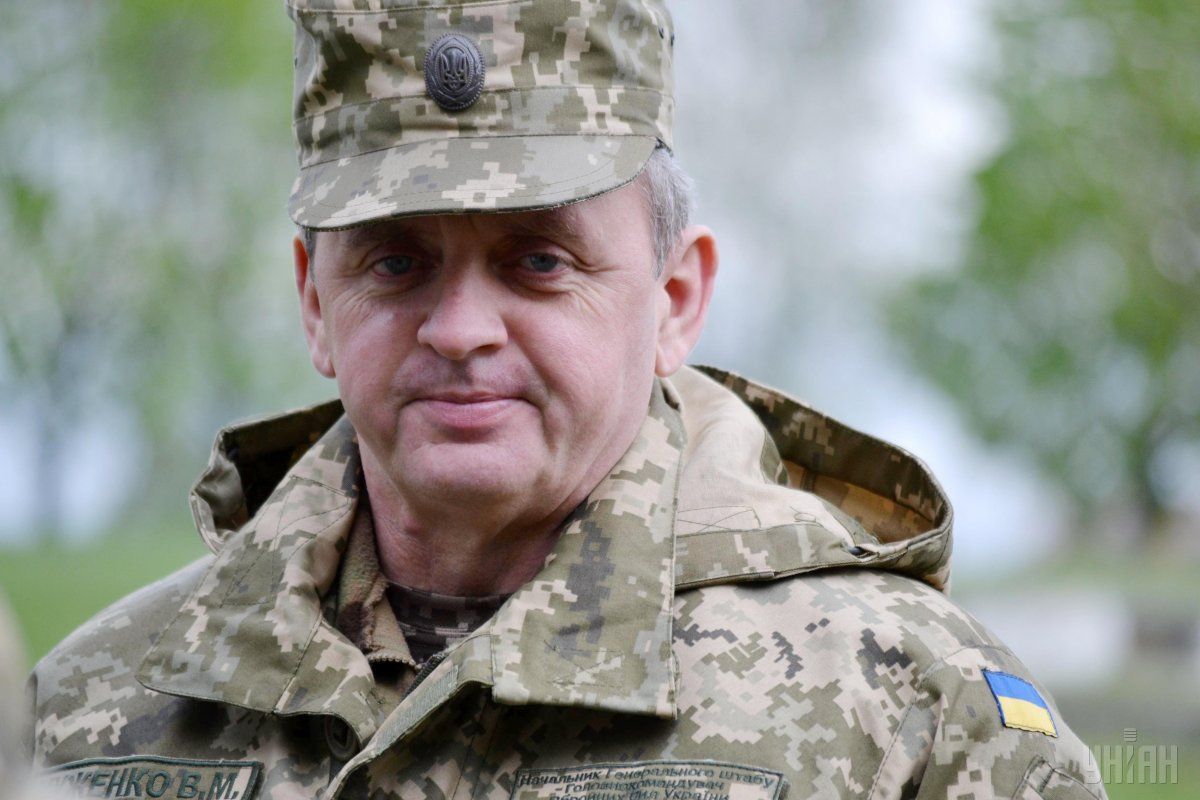 Photo from UNIAN
The commander of Ukraine's armed forces has warned of possible "wide-scale aggression" by Russia against his country.
Viktor Muzhenko, the Ukrainian military's chief of staff, told RFE/RL in a February 23 interview that Kyiv's army must be prepared for any type of Russian threat amid its ongoing war against Moscow-backed separatists in the east of the country.
"We must be ready to stand against [aggression] now, tomorrow, a week after, a year after, three years after, until the moment when such a threat goes away," Muzhenko said.
Read alsoNo more ATO: What Donbas Operation format change means for troops and civiliansThe threats include a "possible wide-scale operation" and "wide-scale aggression" by Russia against Ukraine, he added.
His comments follow Ukrainian President Petro Poroshenko's signing this week of a law that supporters say will help Kyiv restore control of territory that has been held by Russia-backed separatists in Ukraine's eastern regions of Luhansk and Donetsk since April 2014.
The new law puts all military and law enforcement activities in eastern Ukraine under the control of the Ukrainian Army's top command, a move that formally ends what Kyiv has until now referred to as an "antiterrorist operation" in the area.
"The antiterrorist operation will be over and we will move further to the operations by the joint forces," Muzhenko said.
"That means a clear structure of the management system, the subordination of certain forces and resources to the military command, creation of the joint operative headquarters as the main body to manage the operation on the territories of the Donetsk and Luhansk regions," he added.
The move will help to "more effectively administer Ukraine's armed forces" in the region, Muzhenko said.