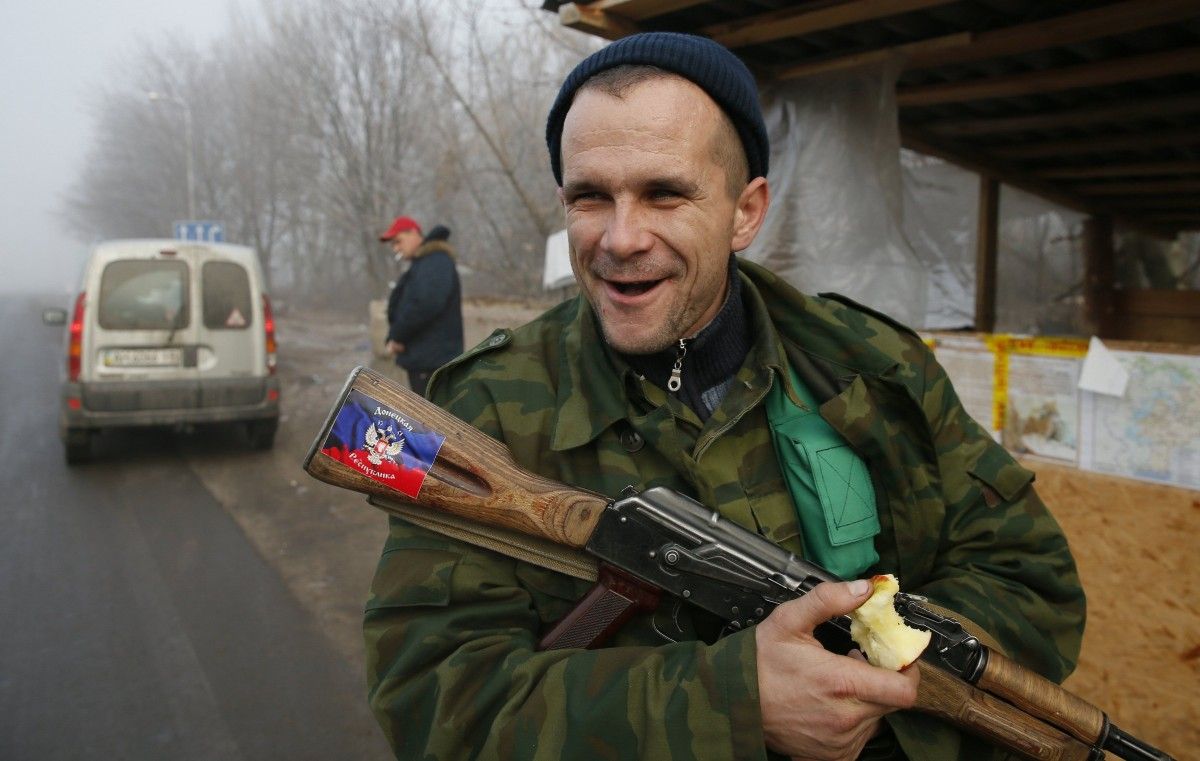 REUTERS
Ukrainian MP and leader of the Information Resistance information community Dmytro Tymchuk forecasts that the so-called "Donetsk People's Republic" ("DPR") and "Luhansk People's Republic" ("LPR"), the two Russia-backed self-proclaimed republics in Ukraine's east, may vanish within a few months if the border with Russia is sealed.
"The conflict in Donbas has one specific feature: if to really seal the uncontrolled stretch of the border with Russia and end the supply of materials, equipment, weapons, military hardware, Russian fighters to the territory of Donbas, the existence of the so-called 'LPR' and 'DPR' is a matter of a few weeks, probably, months," he said in an op-ed material posted by Ukraine's news outlet Apostrophe.
Read also"DPR" detains 22 "energy ministry" officials on embezzlement chargesAccording to Tymchuk, a possible peacekeeping operation in Donbas can succeed but only if the Ukrainian-Russian border is sealed and taken under control.
Tymchuk also said the General Staff has several scenarios for liberation of the occupied areas in Donbas, and the use of force is only one of them and it is not a priority one.
"Ukraine adheres to a peaceful, political and diplomatic solution of the conflict. The military scenario for retaking the territory is not being considered now. As far as I know, the General Staff has different options for conducting the peacekeeping operation, but which one will be used and whether it will be used at all is a decision to be made by Ukraine's military and political top brass," the expert added.