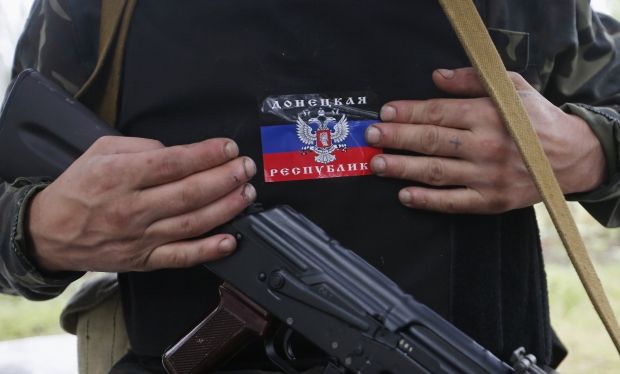 REUTERS
The headquarters of Ukraine's military operations has said infectious diseases are rapidly spreading among the militants in Donbas.
"A measles epidemic threatens temporarily occupied areas in Luhansk and Donetsk regions," the press center of the headquarters of Ukraine's military operations reported on Facebook.
Read alsoUkraine in TOP3 European states with highest number of measles cases – WHO
The Russian occupation administrations are making much effort to hide outbreaks of infectious diseases in the so-called divisions of the Russian occupation troops, it said.
"Through the media loyal to the idea of the 'Russian world,' the Kremlin-backed mercenaries periodically spread deliberately false news like: 'thousands of citizens from the Ukrainian-controlled territories took advantage of the medical services of the 'republics' doctors.' In fact, the situation with medical services in the occupied areas is critical," the report said.
According to Ukrainian military intelligence, the command of the so-called army corps of the Russian occupation forces conceals the facts of measles among the personnel.
"To date, over three dozen militants of the so-called separate artillery brigade and the 3rd motor rifle brigade of the 1st Army Corps of the Russian Federation need medical care," the headquarters said.
"Taking into account the fact that a variety of infectious diseases spread among the 'battle brotherhood' as a geometric progression, one can state with a certain degree of probability that this is only the beginning of the epidemic," the report says.