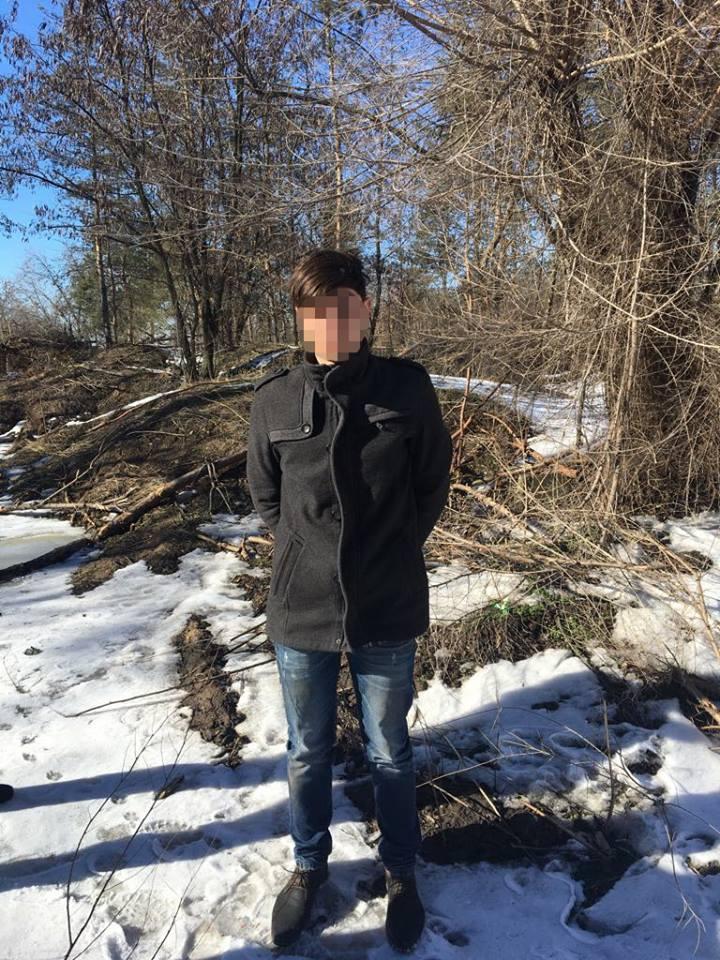 Photo from the SBU
The SBU Security Service of Ukraine has detained an intelligence commander of a militant unit of the so-called "Luhansk People's Republic" ("LPR").
"The militant decided to enter the territory controlled by the Ukrainian authorities to resolve personal issues," the SBU's press service wrote on Facebook.
Read also"Destabilization" plan: SBU reveals 12 Russian provocations in Feb
The law enforcers established that a native of the town of Schastia in Luhansk region joined the so-called "LPR people's militia" in 2015 as an intelligence officer and was "promoted" to the position of the "commander of the intelligence department."
He was detained amid an attempt to cross the contact line together with a man dressed as a police officer without proper documents. The latter, according to operative data, was supposed to help the terrorist to pass all checkpoints.
The militant was notified of suspicion of committing a crime under Part 1 of Article 258-3 of the Criminal Code of Ukraine. The second detainee will be transferred to a pre-trial investigation agency to determine his procedural status.
An investigation into the incident is under way.