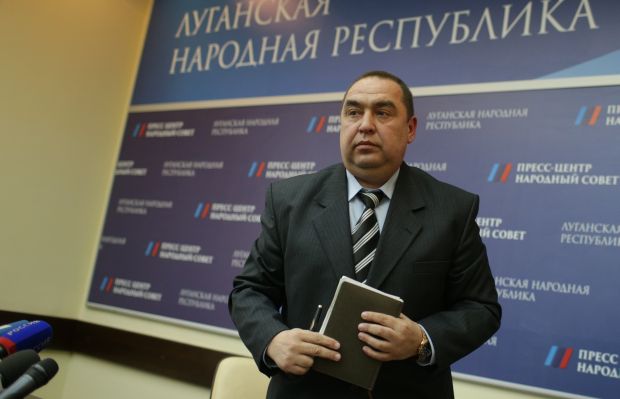 ghall.com.ua
Ukrainian Member of Parliament and leader of the Information Resistance information community Dmytro Tymchuk has dismissed media reports about the arrest of former leader of the self-proclaimed "Luhansk People's Republic" ("LPR") Igor Plotnitsky by the Russian security forces, claiming the latter is enjoying a "quiet life" in Moscow region now.
Read alsoEx-"LPR" leader Plotnitsky "locked up" in Moscow – media
"According to our information, Igor Plotnitsky is enjoying a quiet life in the village of Barvikha, Odintsovo district, Moscow region, from time to time leaving for Moscow on a visit to his supervisors and on business," he wrote on Facebook.
Plotnitsky is residing not in a shared apartment – he has got his own comfortable mansion in an elite gated community, Tymchuk said.
"At the moment, Mr. Plotnitsky is busy with elite repairs and landscaping of his 'ancestral estate,' the value of which, according to our information, varies from US$20 million to US$30 million. So, unlike other 'LPR' residents, who are surviving in the 'Russian world' realities, Plotnitsky made it in life. Yet, the only question is how long it will last so," Tymchuk said.